Bulbasaur Phoebe convertible crossbody and mini backpack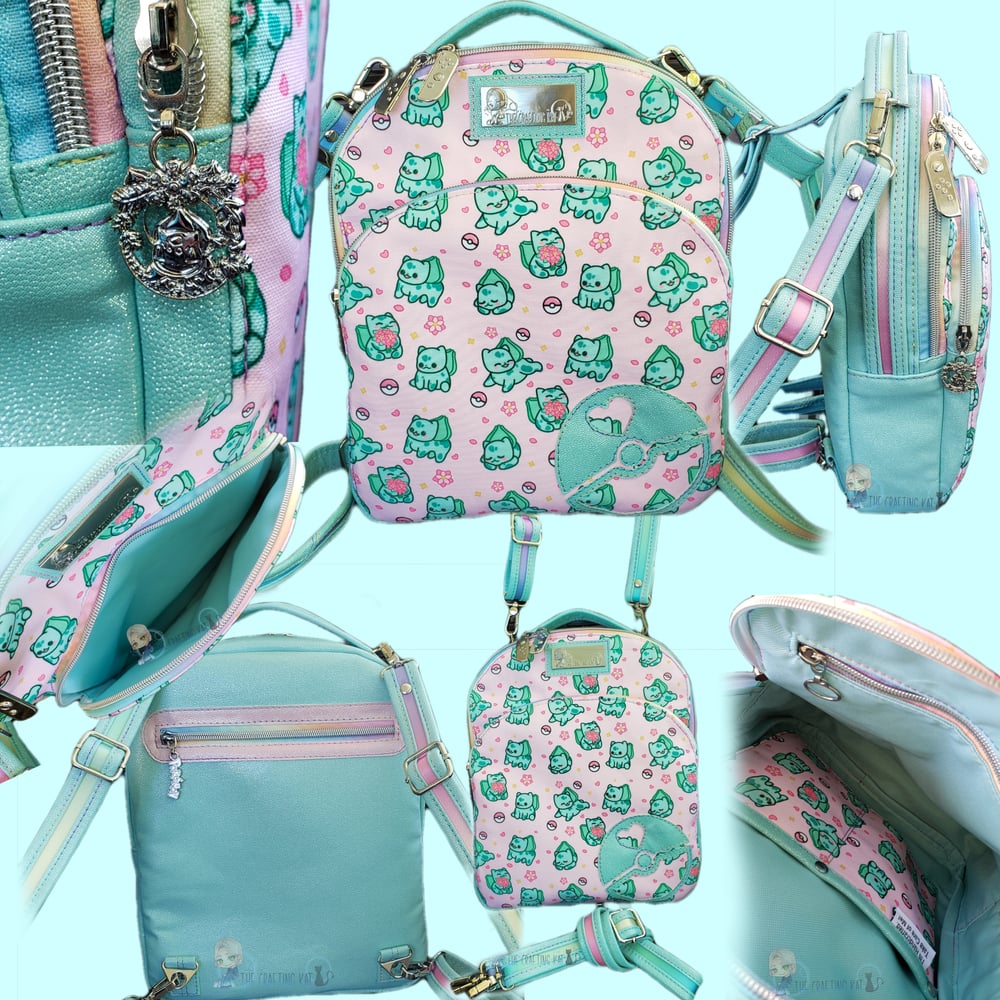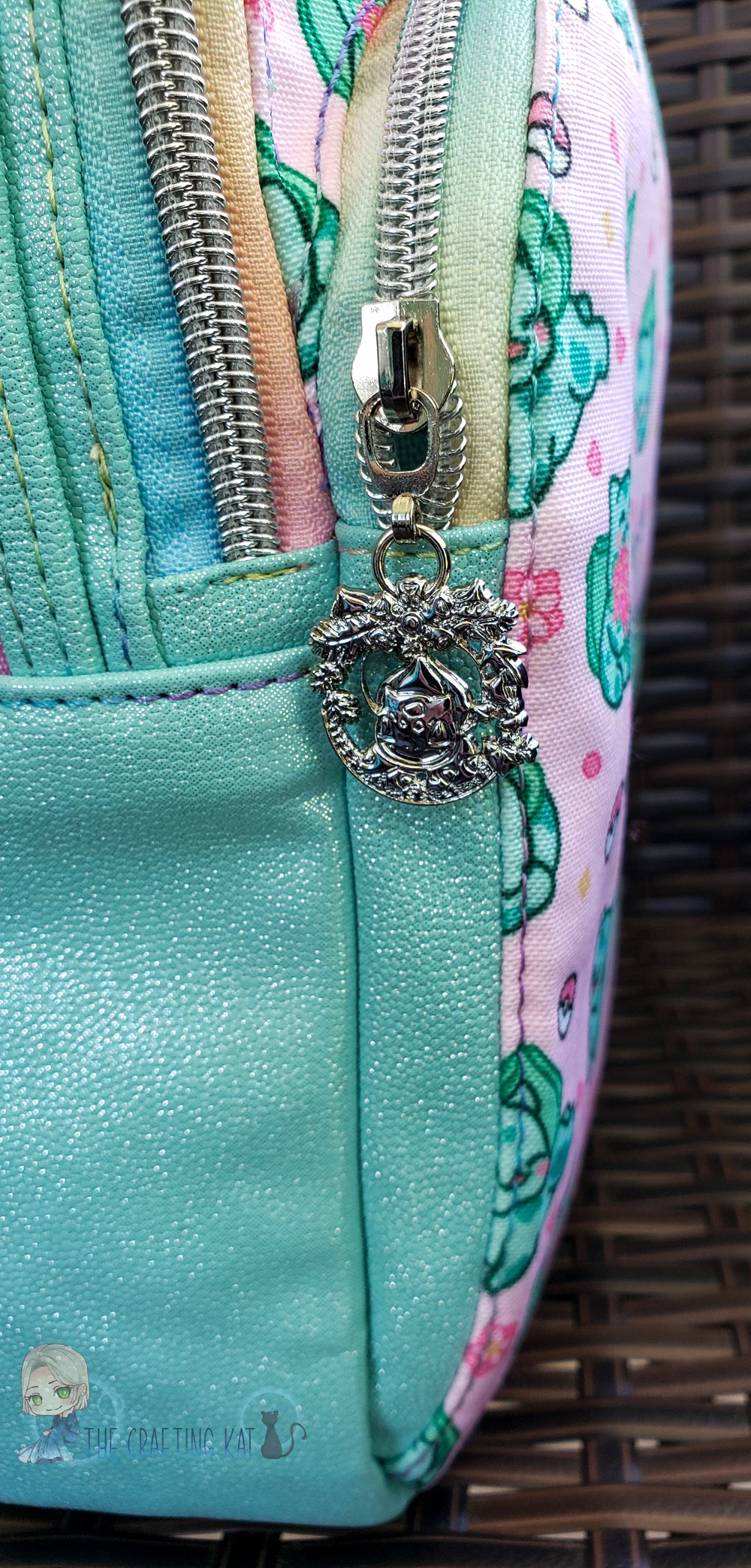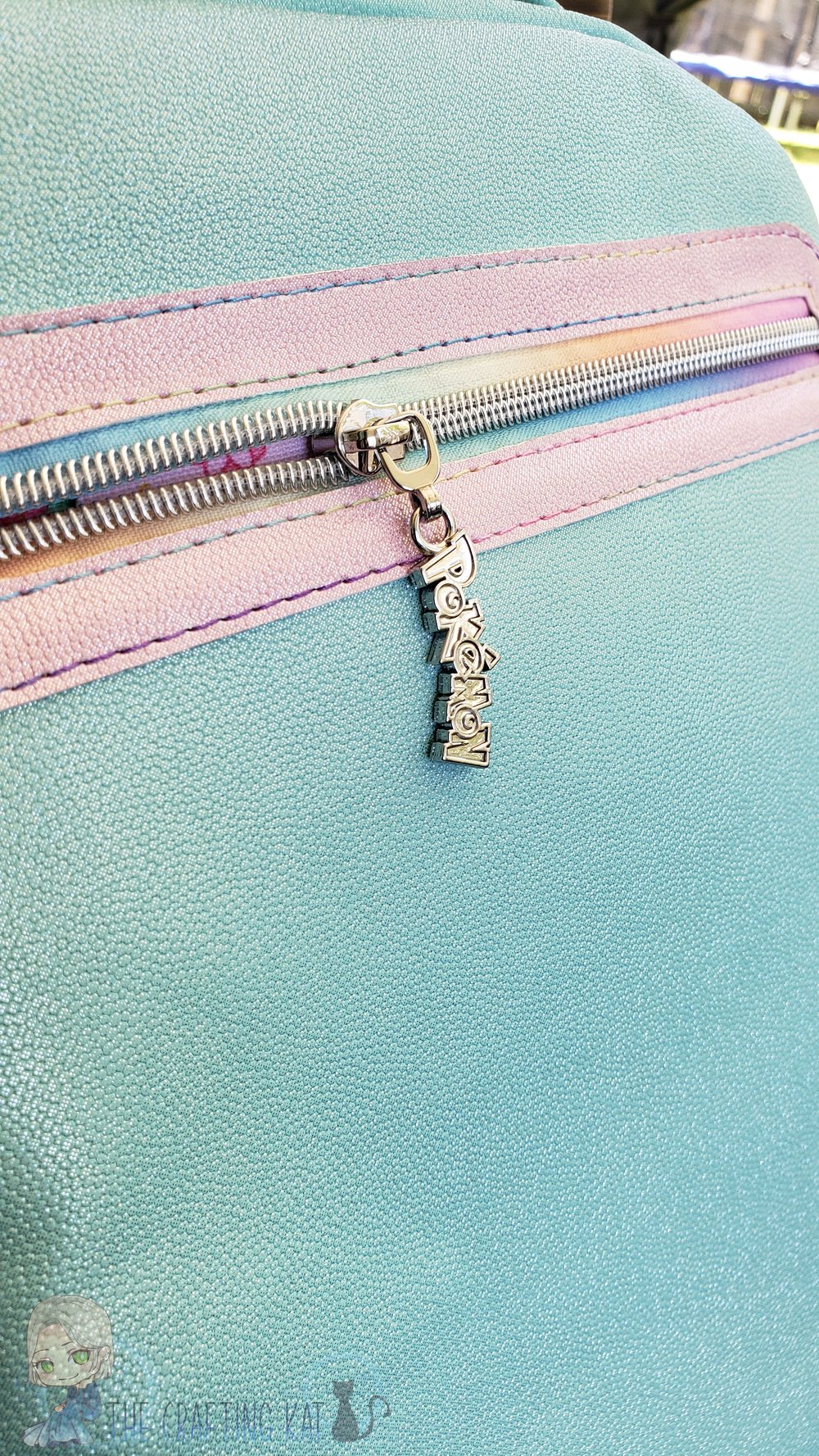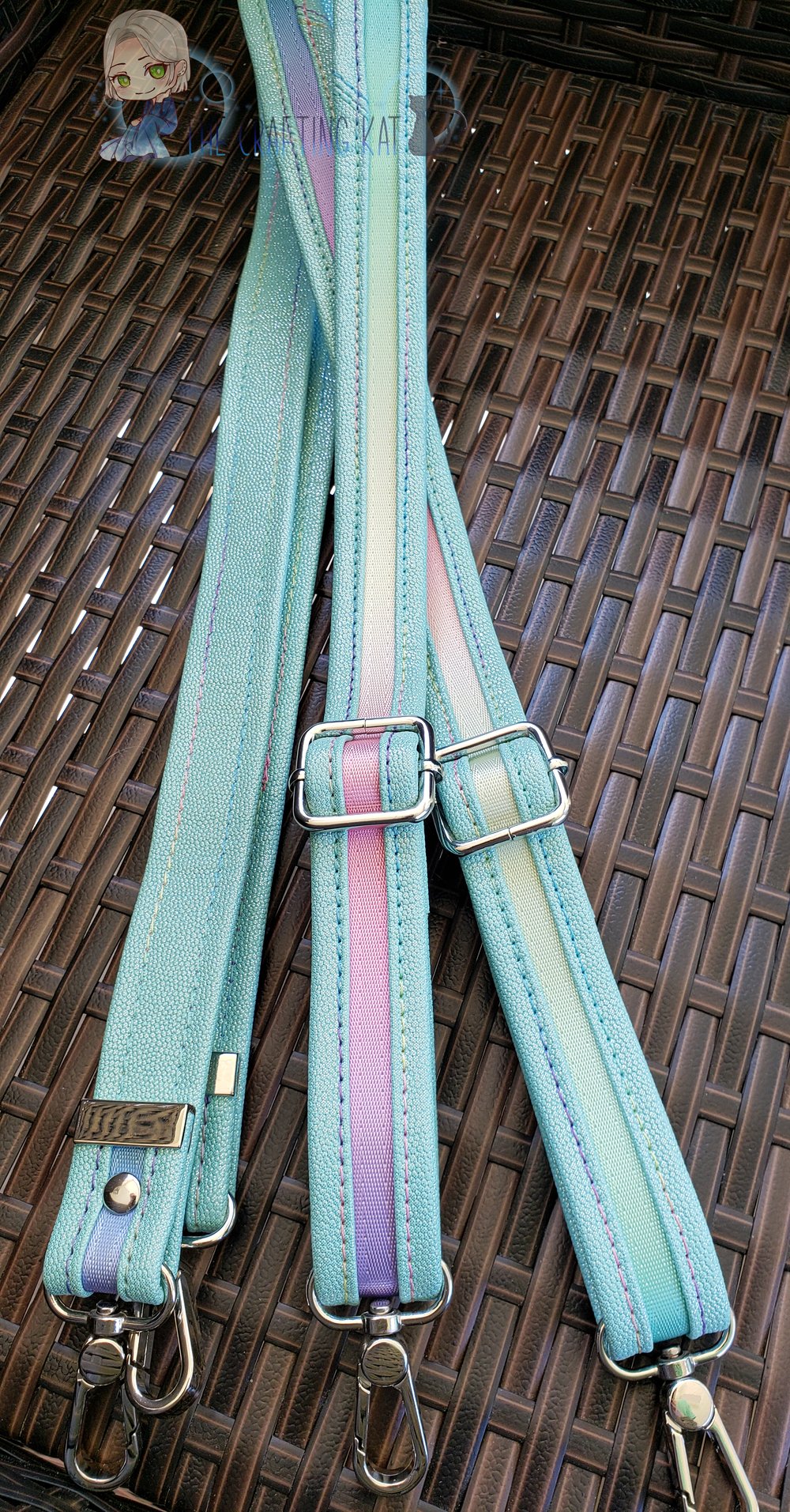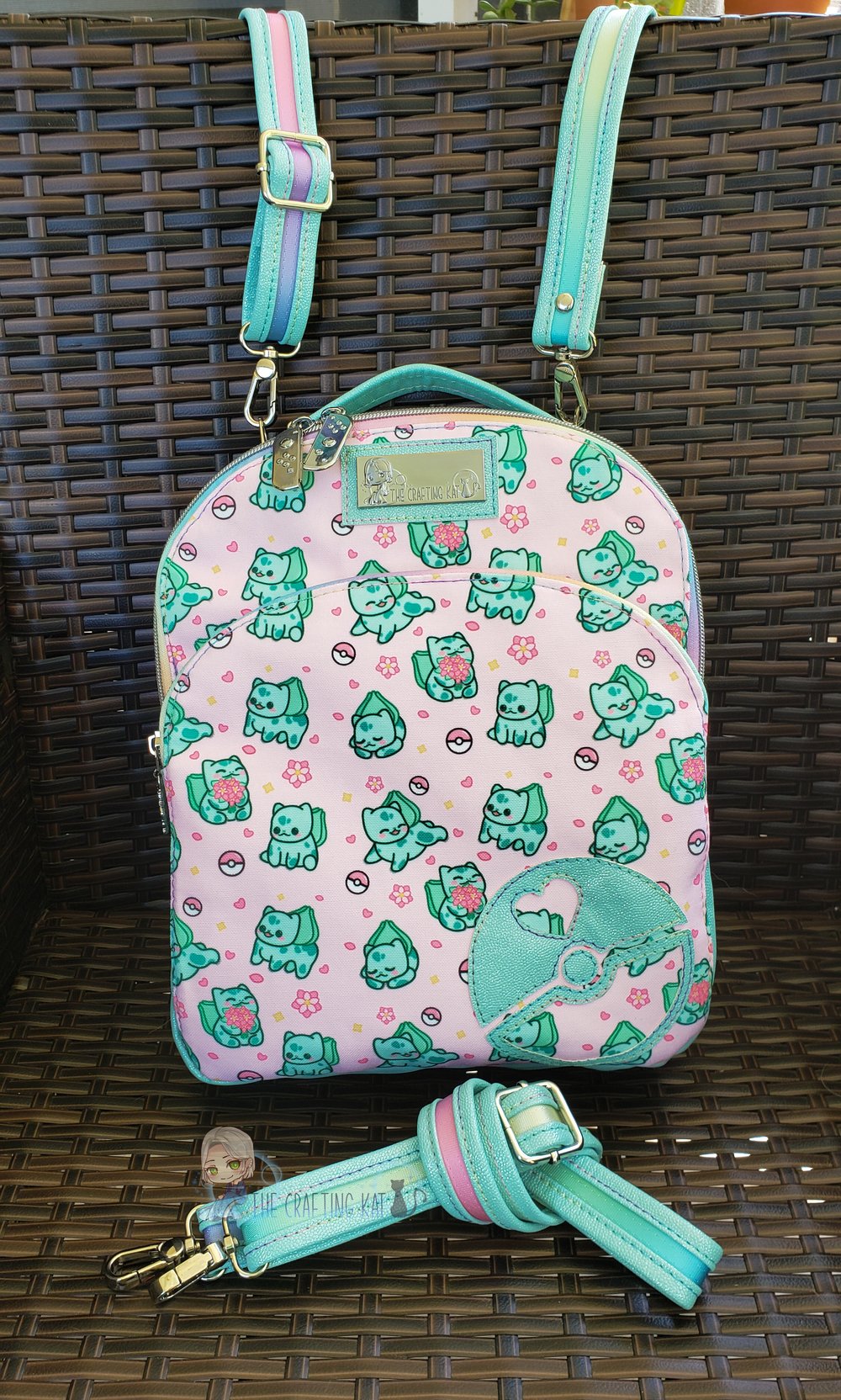 My favorite thing about this bag? It's convertible! It can be a mini backpack OR a crossbody bag 😍 it has two adjustable straps that can be removed, and attached to any of the connectors. I also personally commissioned the artwork for this fabric, so this print is exclusive to my shop! 🥰
This bag features a large front zipper pocket, a zipper pocket on the back, and another on the interior, plus a divided slip pocket inside as well! Check out all the adorable zipper pulls too! The main compartment features two Switch controllers, the front pocket has an adorable bulbasaur pull, and the back pocket has a "Pokémon" logo pull.
The blue vinyl has a gorgeous shimmer to it, and it doesn't shed!
This bag stands approximately 12" tall and 9" wide, and is entirely handcrafted by me, so please understand that there may be some minor imperfections 😊