Colorful Fishy Friends Riceball Mini Backpack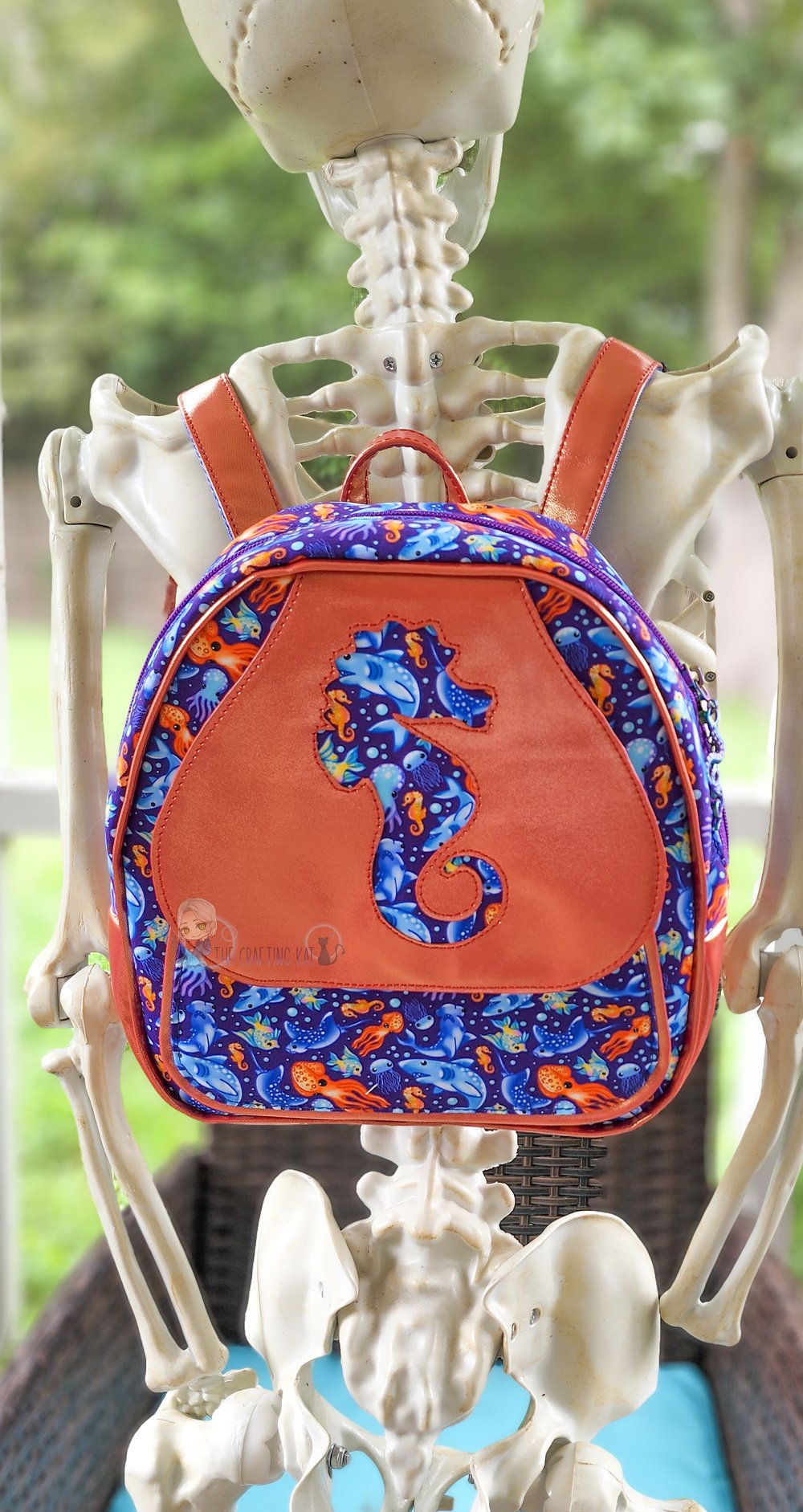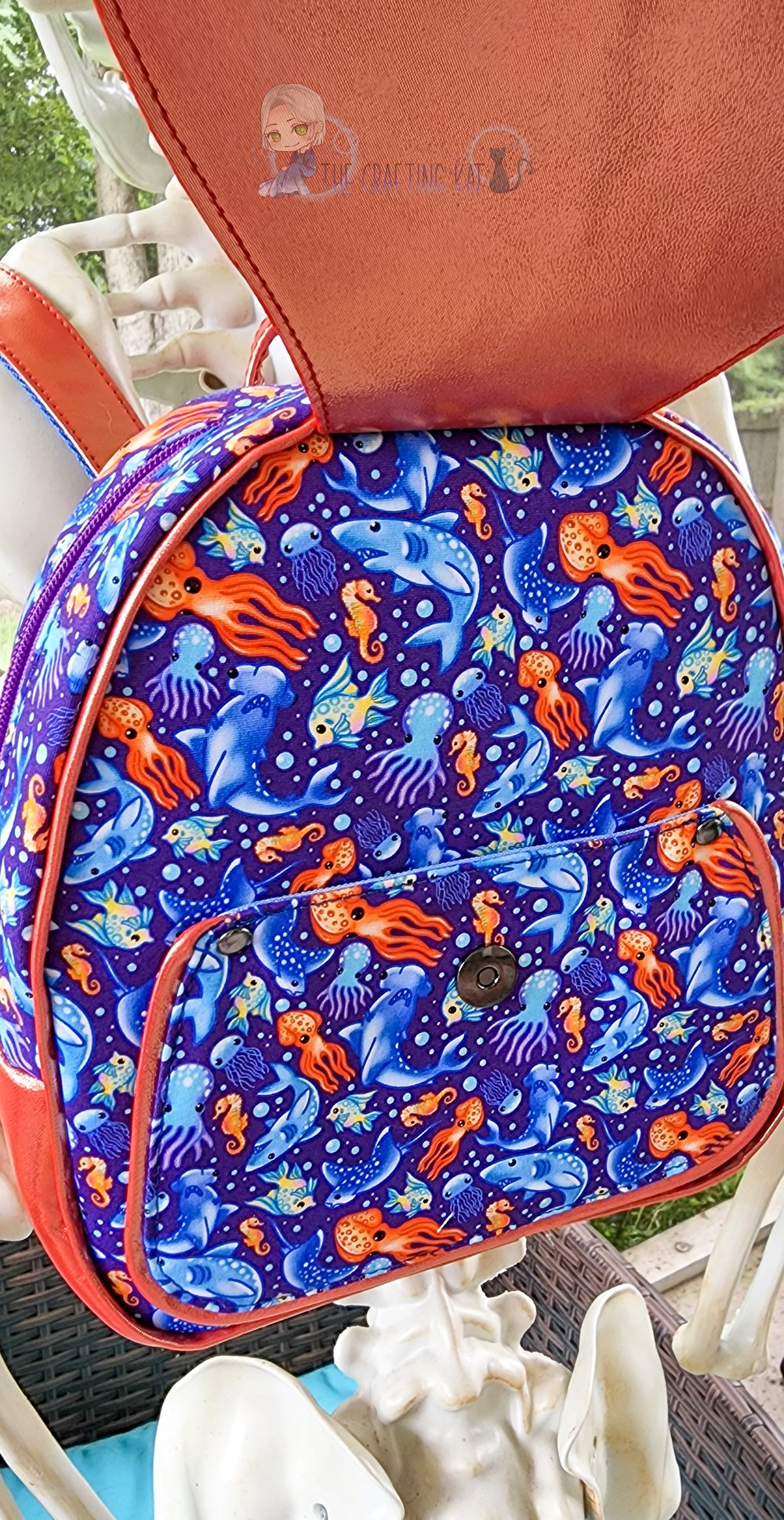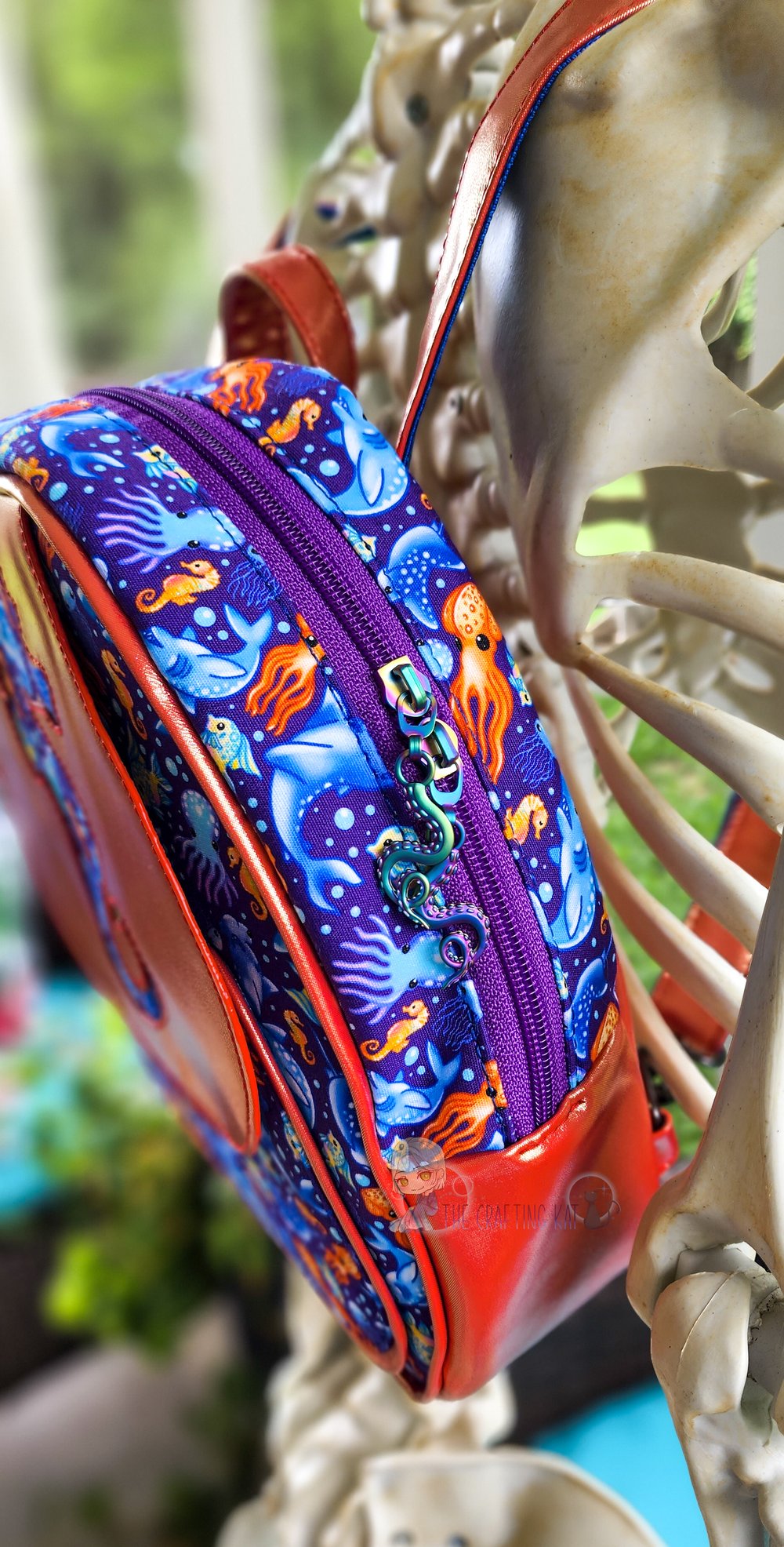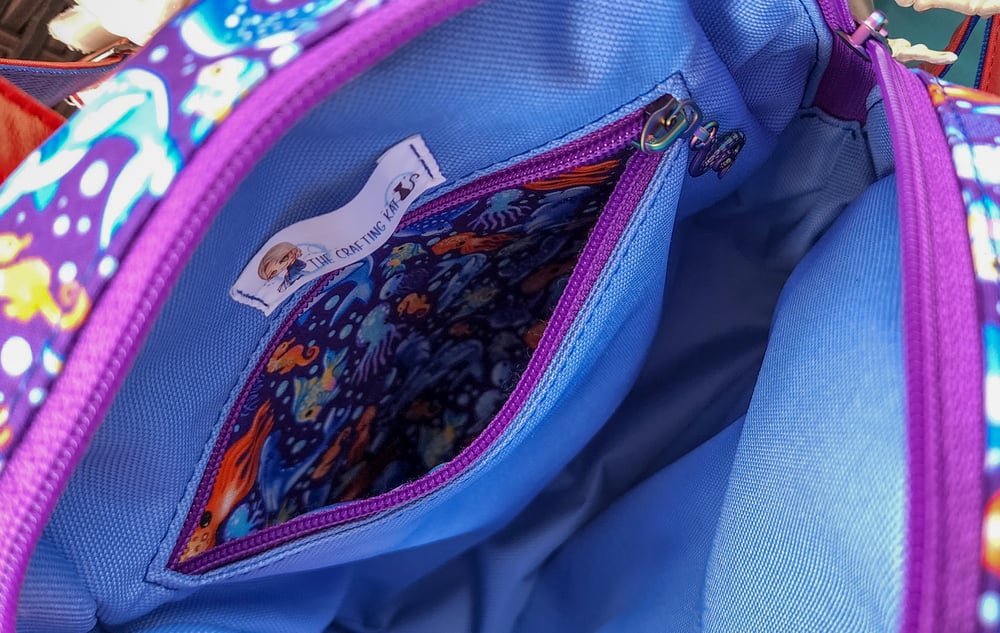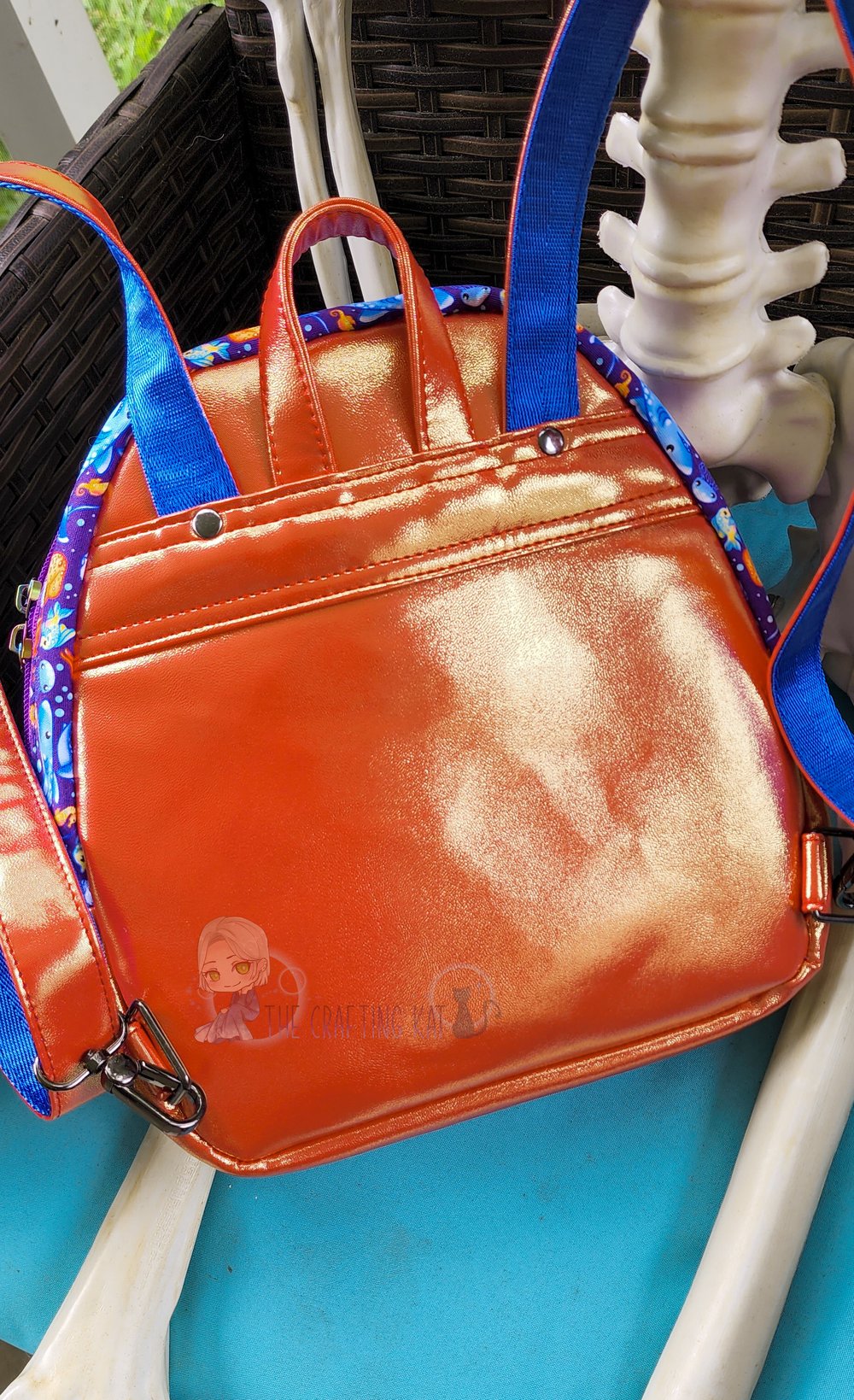 This mini backpack features the cutest ocean life artwork I have ever seen in my life. (drawn by Rebecca Small of Stormy Gail Art) I chose the orangey red vinyl to accent the orange color of the squid and seahorse, and I think they compliment eachother so well! The orangey shimmer really reminds me of a goldfish, which makes it that much better.
The exterior is cotton canvas and vinyl, and the interior is waterproof canvas (but the zipper pocket is the same cotton canvas as the exterior.)
The front flap features a seahorse cutout which is a reverse applique with the fishy friends print inside. This flap is secured shut with a magnetic snap. When you open the flap, you will find a small slip pocket on the front of the bag.
The main zipper compartment is kept safe by two adorable matte rainbow tentacle pulls. Inside, you will find a small zipper pocket with another tentacle pull. The zipper pocket is lined with the same fishy friends fabric as the exterior. The rest of the interior is lined with periwinkle waterproof canvas.
This mini backpack stands approximately 10 inches tall, 10 inches wide at the widest point, and 3.25 inches deep (from front to back)
Please remember that this bag is HANDCRAFTED, and as such, may have minor cosmetic flaws. However I would not sell anything with major flaws that I find unacceptable without full disclosure :)