Eeveelution Tamagotchi Zenaida mini backpack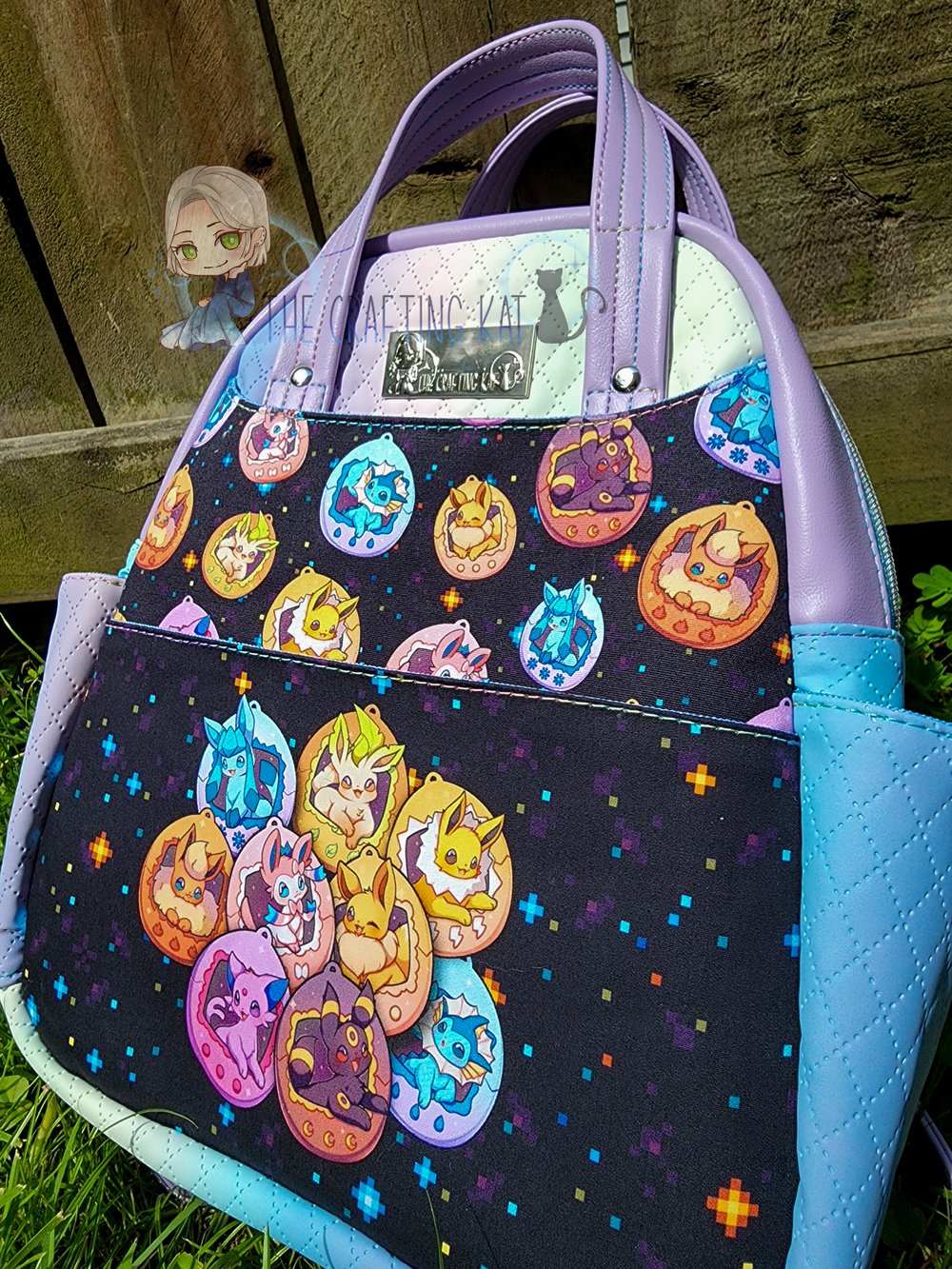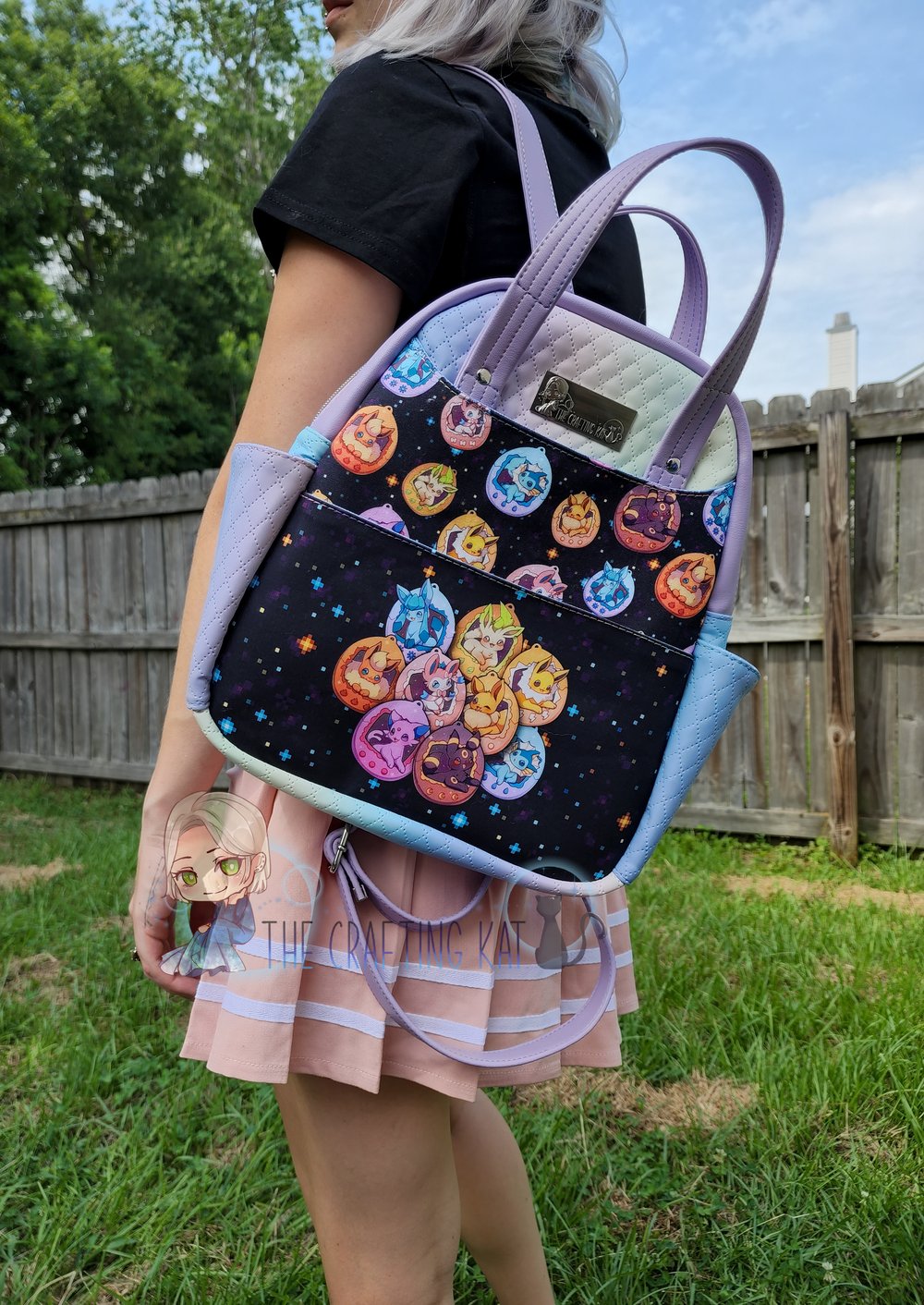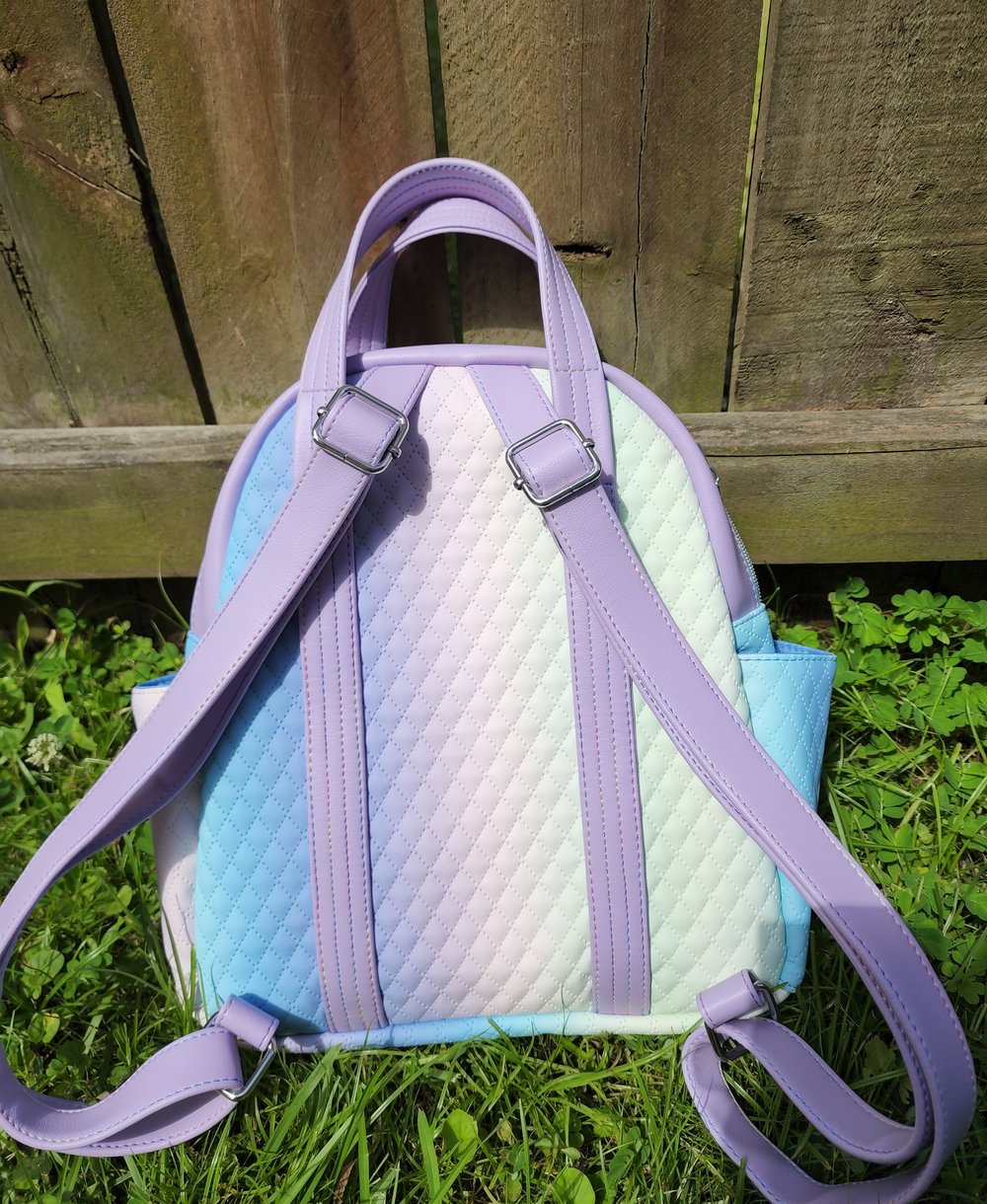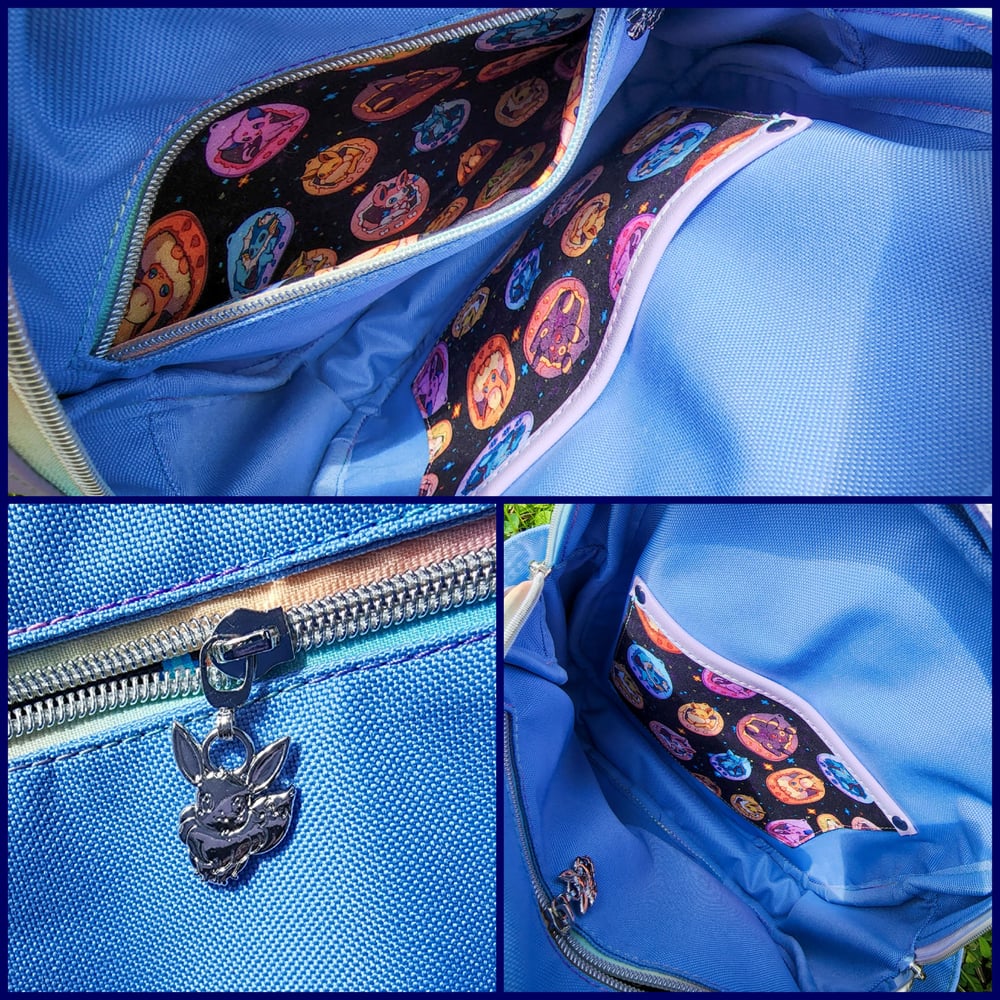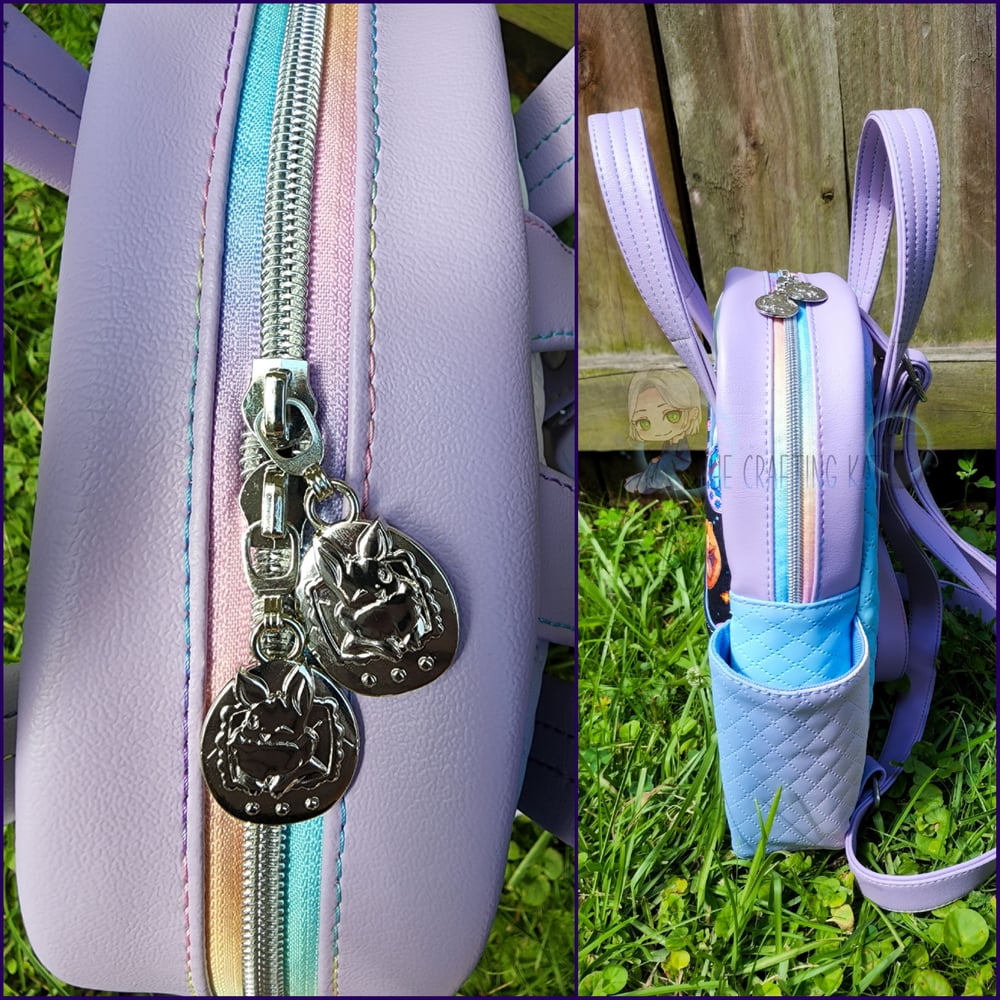 This mini backpack is quite possibly my favorite style I've made. The pockets are wonderful, the size is perfect, and I LOVE the grab handles, and how they're styled.
Combine this precious fabric with this amazing backpack style, and you get an absolutely fantastic bag 😍 the exterior consists of eevee tamagotchi cotton fabric, and vinyl. And check out those adorable matching eeveegotchi zipper pulls! The rainbow pastel gradient is faux quilted, giving it a wonderfully unique texture. The interior is lined with periwinkle waterproof canvas, and the pockets are made from the same eeveegotchi print exterior fabric.
This style boasts two external slip pockets, and inside is a zipper pocket and slip pocket. It stands approximately 13" tall, 12" wide, and 4" deep.