Ghoulish Gardens Luna Crossbody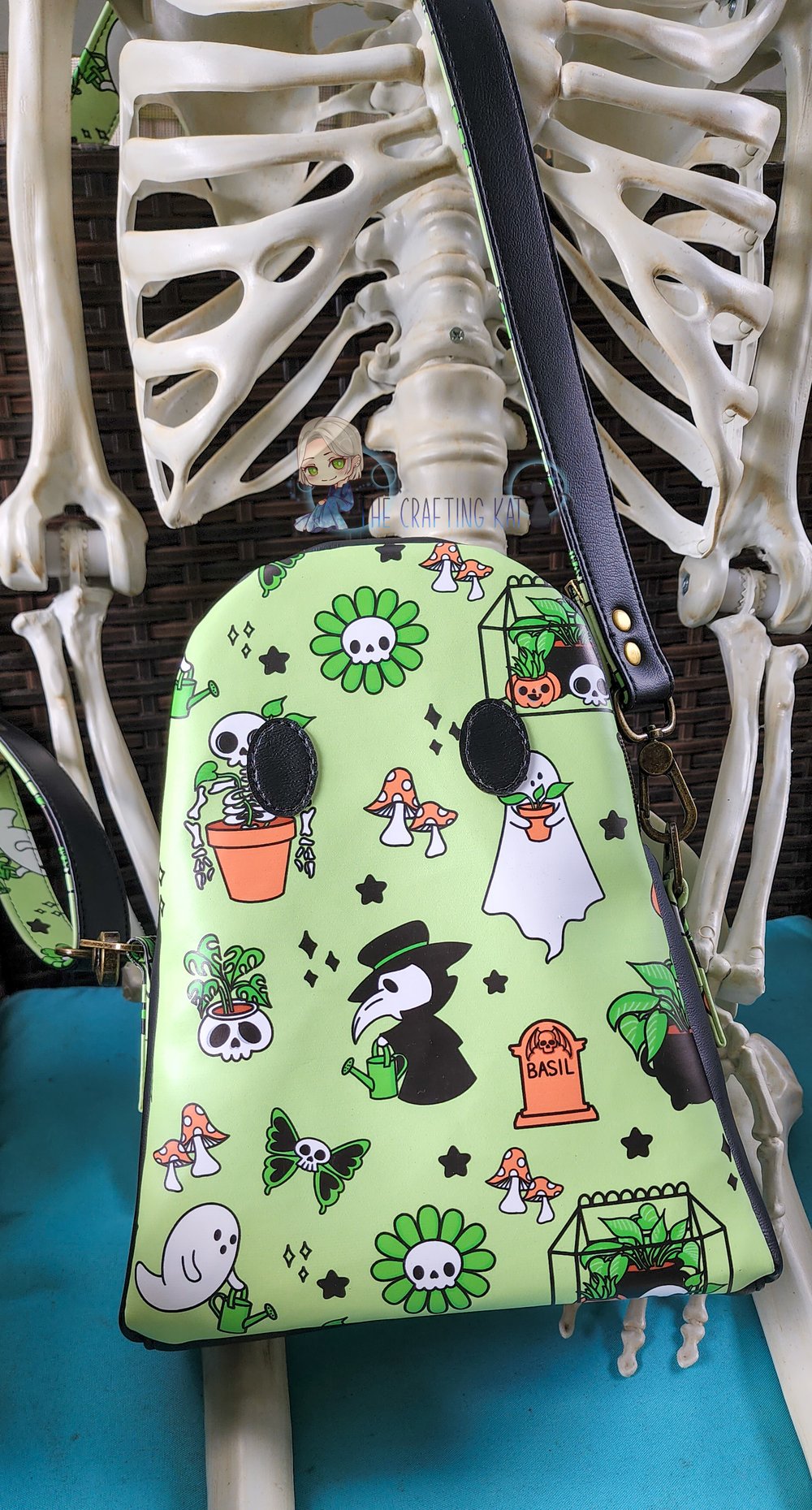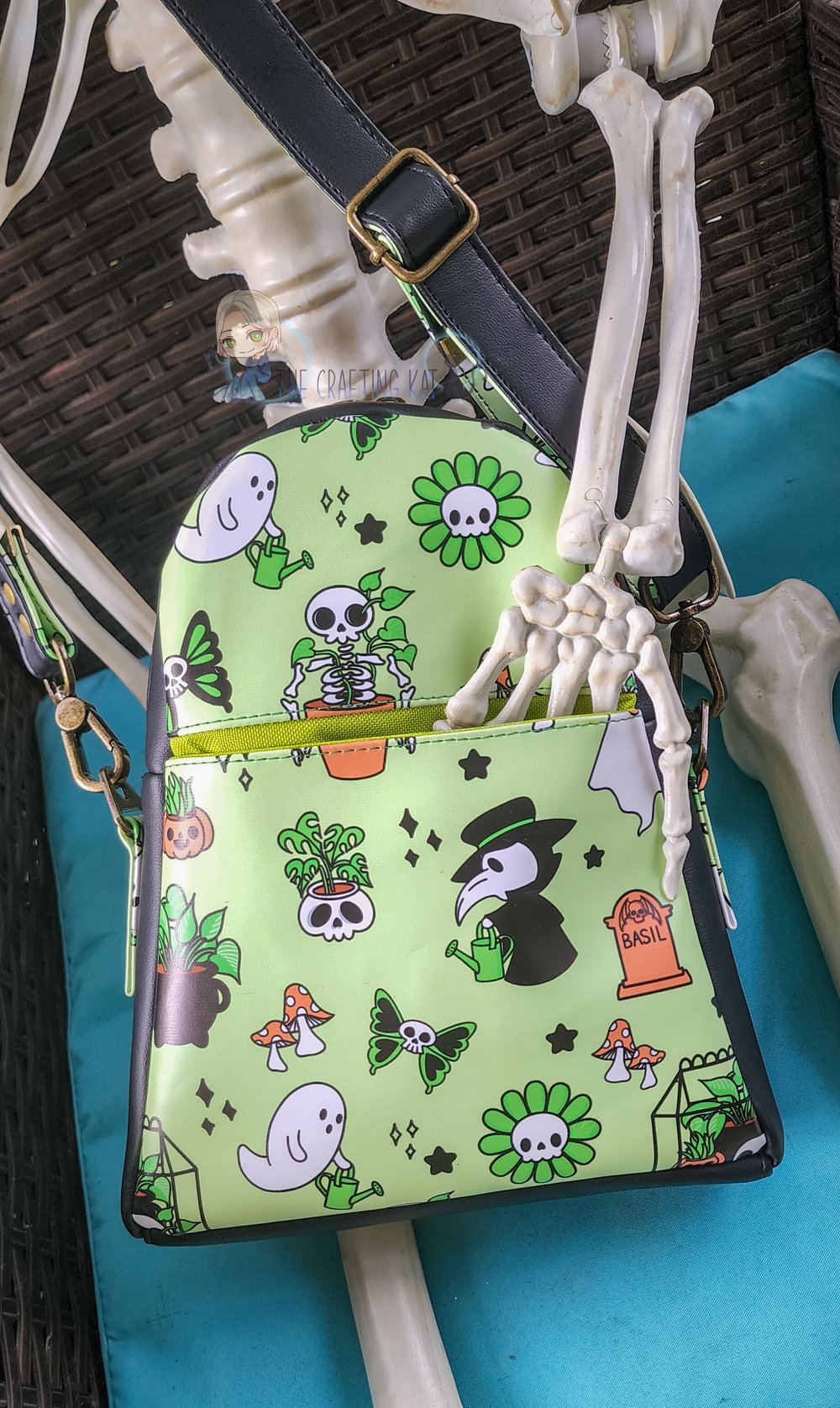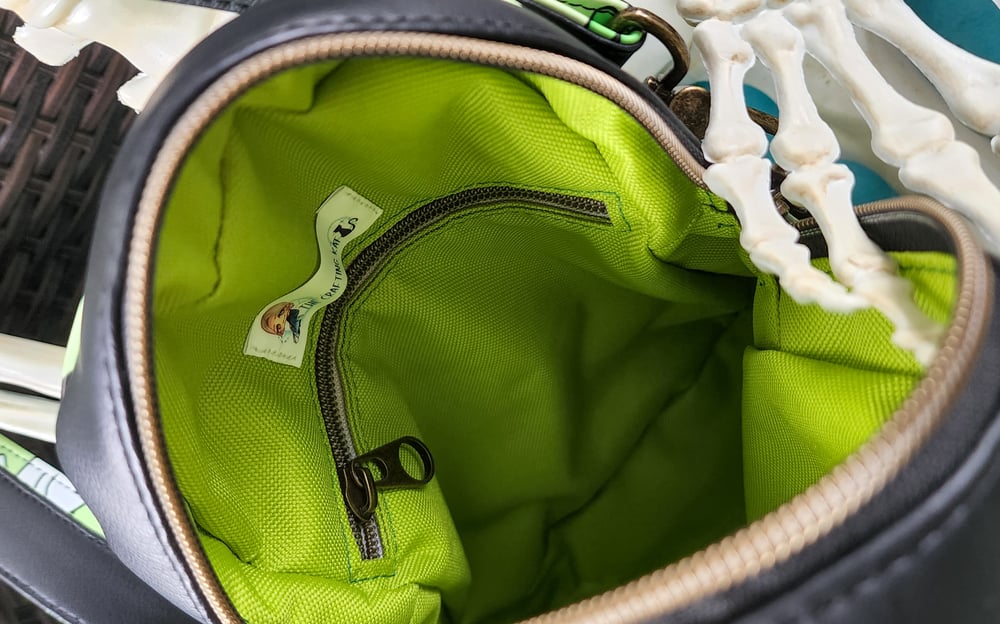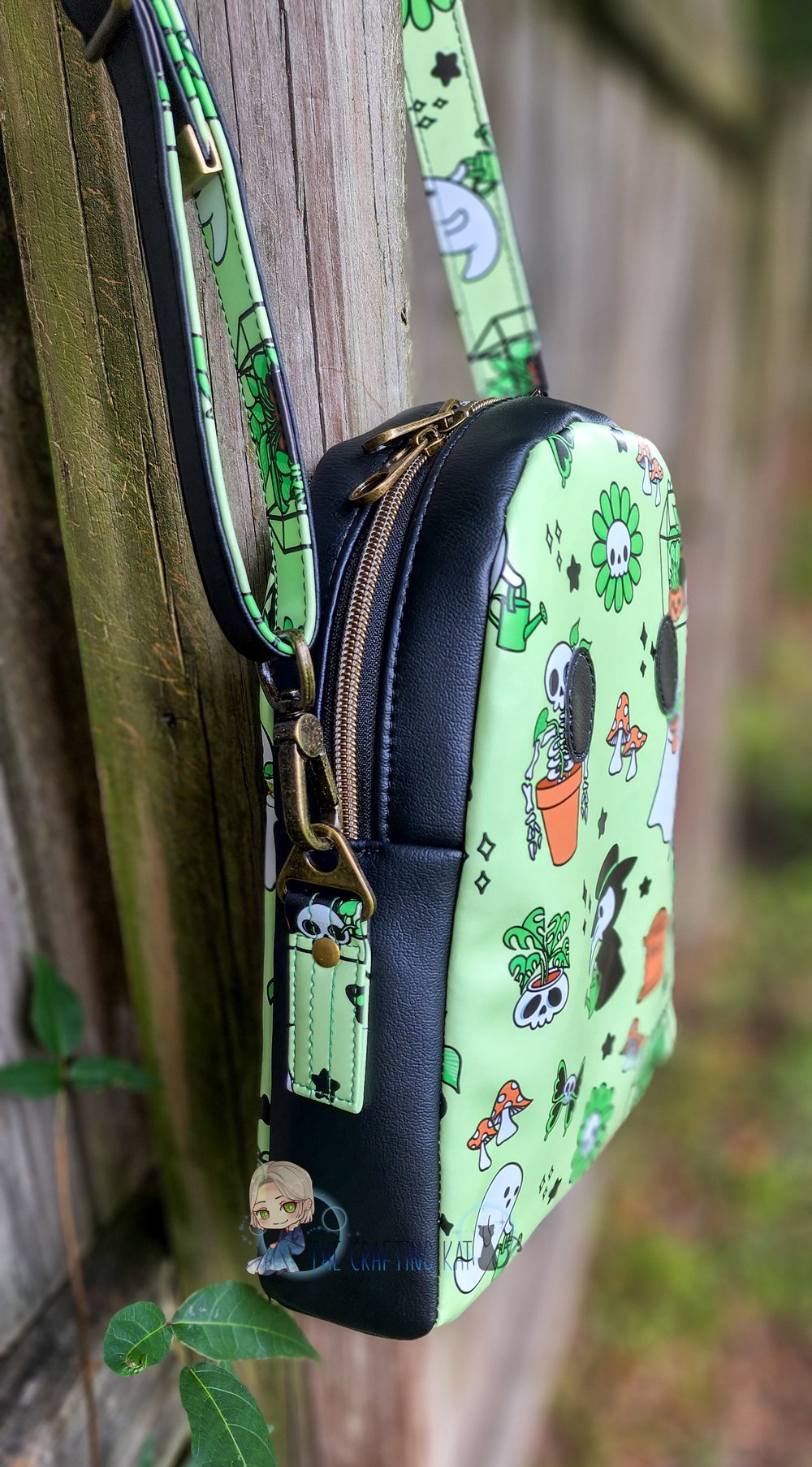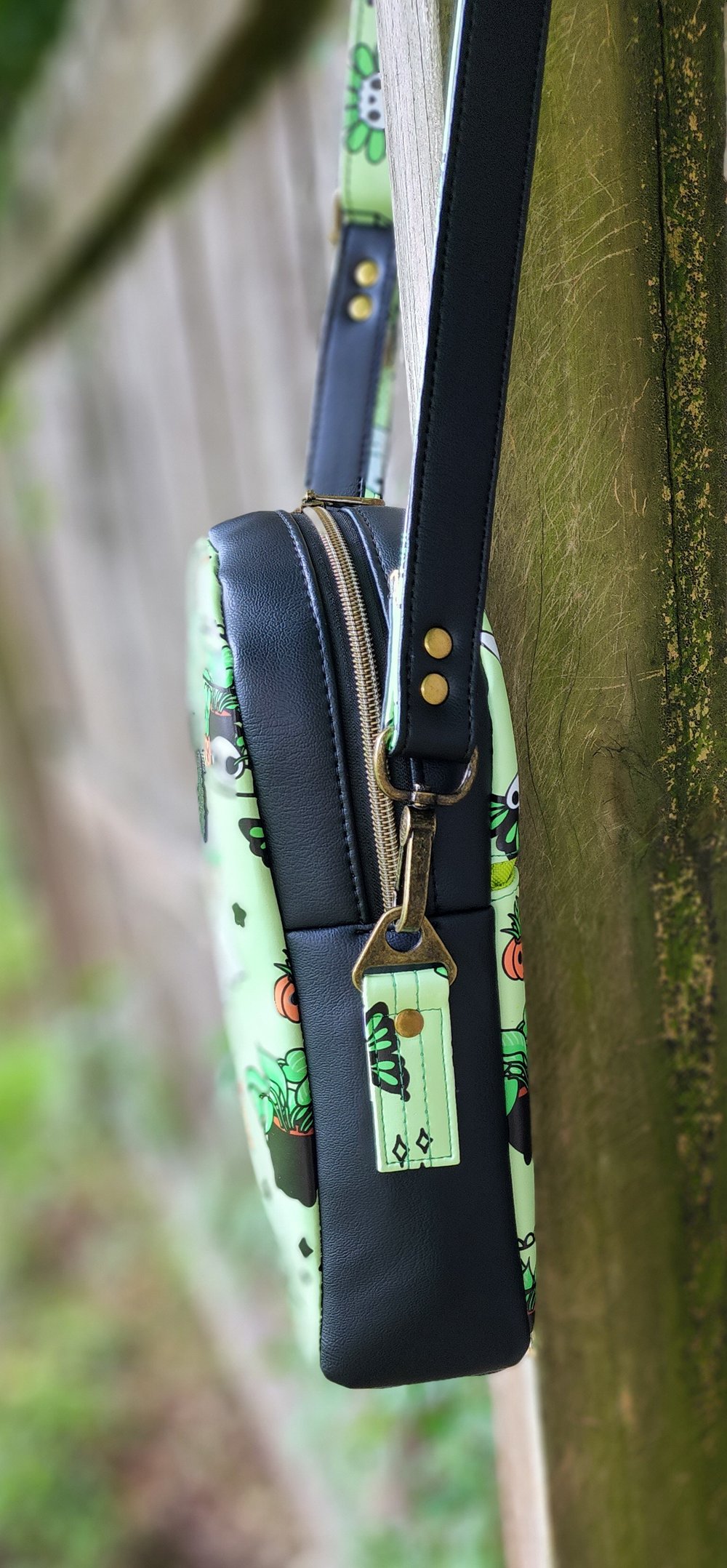 BOO! 👻
This adorable ghosty bag is the perfect companion for any garden witch who also loves the cute things in life!
The exterior is constructed entirely of vinyl, and the interior is lined with a vibrant green waterproof canvas, making it easier to clean!
The crossbody strap has a double sided accent: one side is plain black, and the other side is the green garden print of the bag.
On the back of the bag is a convenient slip pocket for your phone or any other items you would like quick and easy access to. Inside you will find a small zipper pocket for other items you don't want rolling around loose inside your bag.
This ghosty friend stands approximately 10 inches tall, 8 inches at the widest point, and 2.75 inches deep (from front to back)
Please be aware that this bag is completely handmade, and as such, may have some minor cosmetic imperfections. However, I would never sell an item with a glaring imperfection without full disclosure :)