Kirby mini notebook cover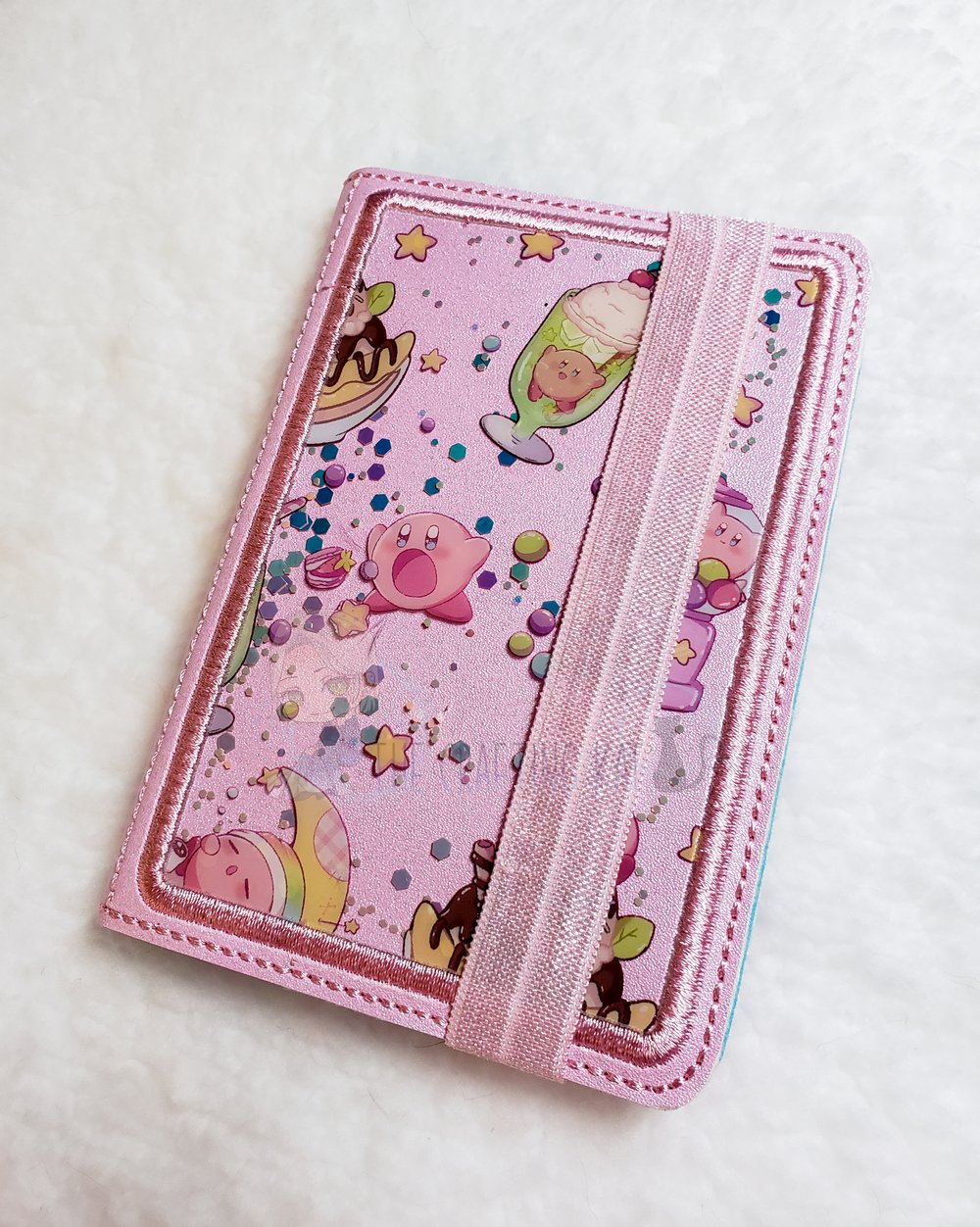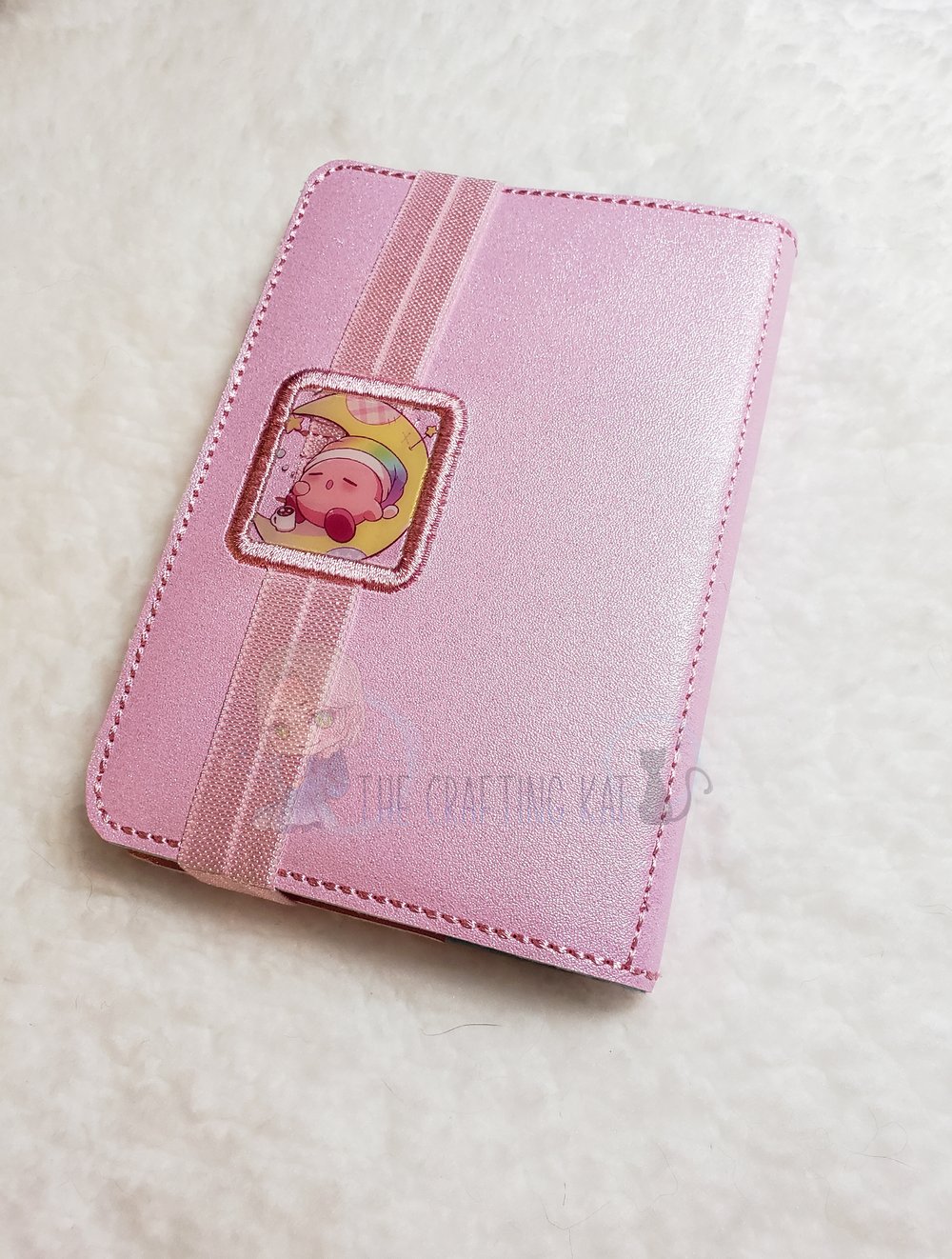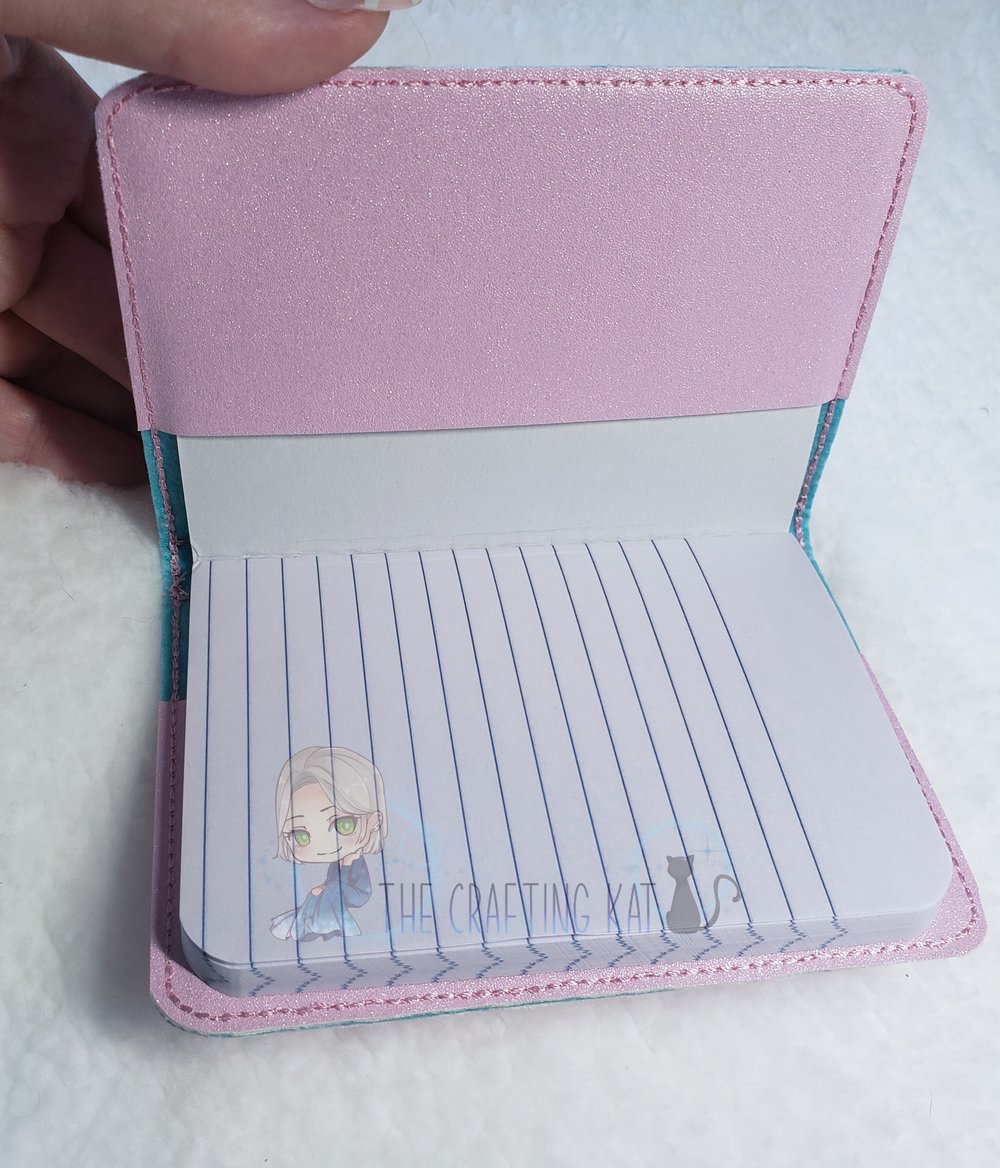 This adorable mini notebook cover features clear Kirby vinyl, with some chunky glitter enclosed under the vinyl.
⭐It fits a 4.5"x3.25" notebook, and is secured closed with a soft elastic band attached to the back.
⭐ Notebook IS included
⭐ pink vinyl has a beautiful shimmer, but it doesn't shed!
This item is handcrafted, and minor imperfections are completely normal, but I promise you will still love it! 🥰
Refill composition notebooks can be purchased here: https://www.walmart.com/ip/Pen-Gear-3-Pk-Mini-Composition-Book-3-25X4-5-80-Sheets-Astd-Colors/599689949?wmlspartner=wlpa&selectedSellerId=0&wl13=2348&&adid=22222222228000000000&wl0=&wl1=g&wl2=m&wl3=42423897272&wl4=aud-393207457166:pla-51320962143&wl5=9010540&wl6=&wl7=&wl8=&wl9=pla&wl10=8175035&wl11=local&wl12=599689949&veh=sem&gclid=Cj0KCQjwpv2TBhDoARIsALBnVnm_yyFoAgqYxzfjn3Ri4DIx0wovC6U4IGGwN-DPx6ep45I9mJEGDuwaApGBEALw_wcB&gclsrc=aw.ds