Magnetic Bookmarks-Fabric Feature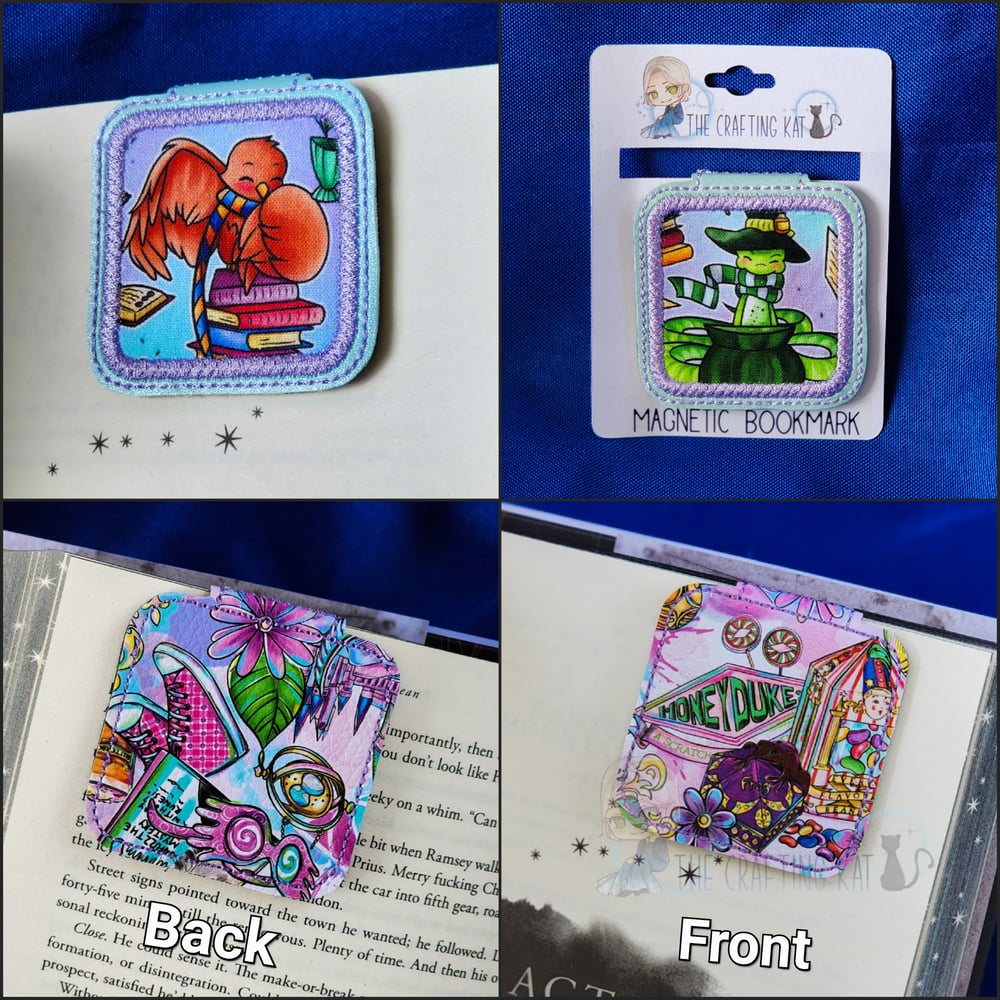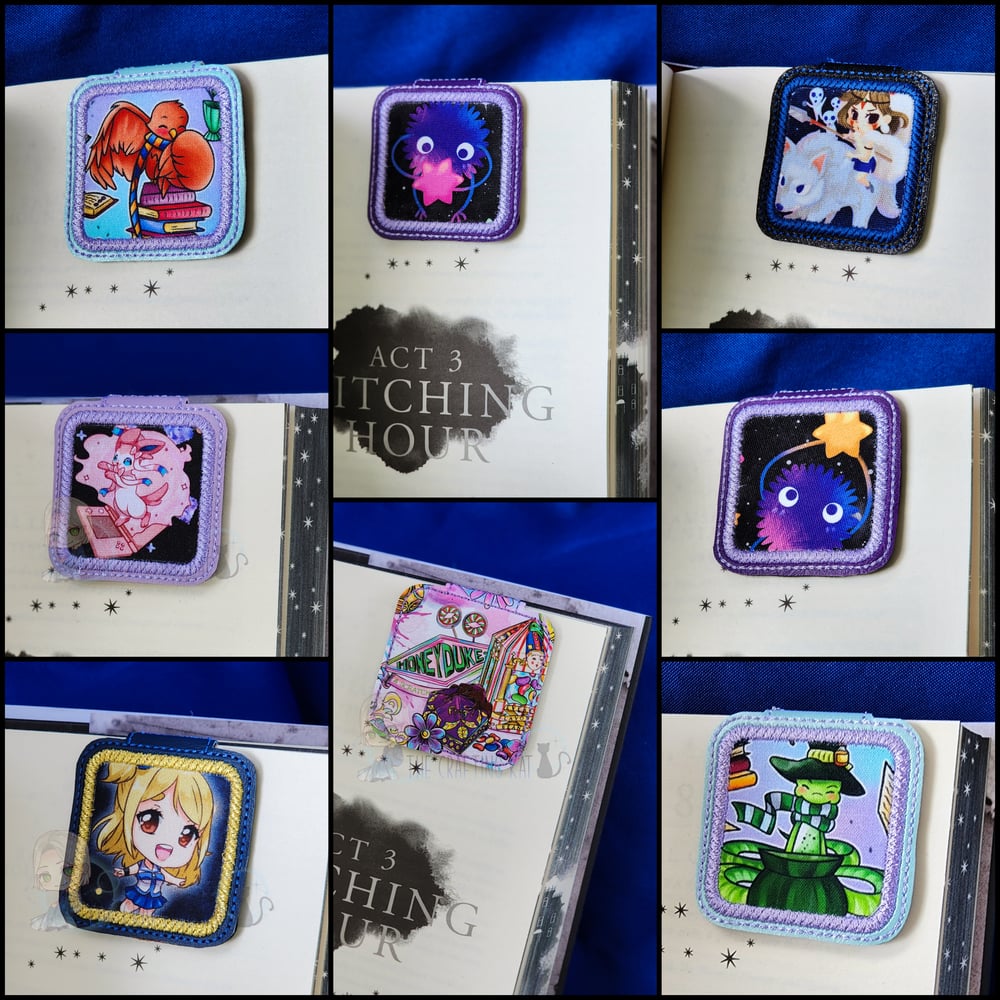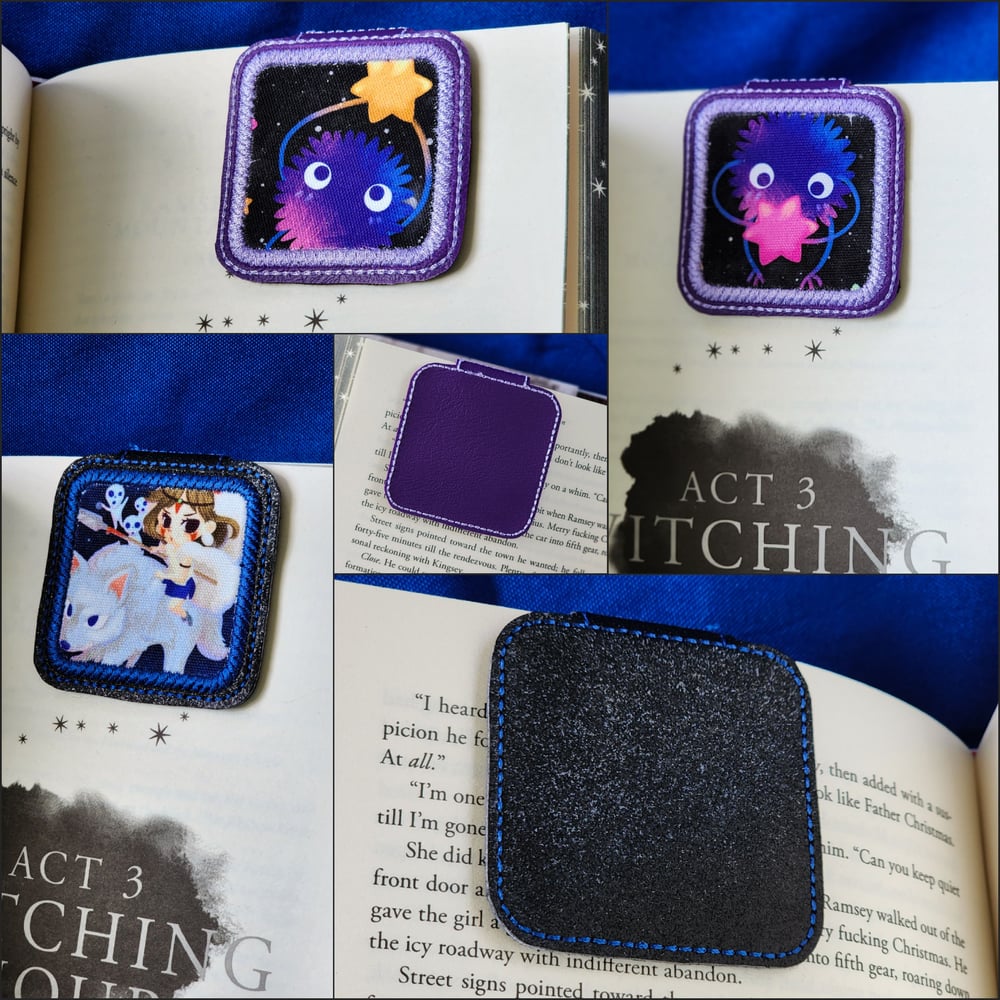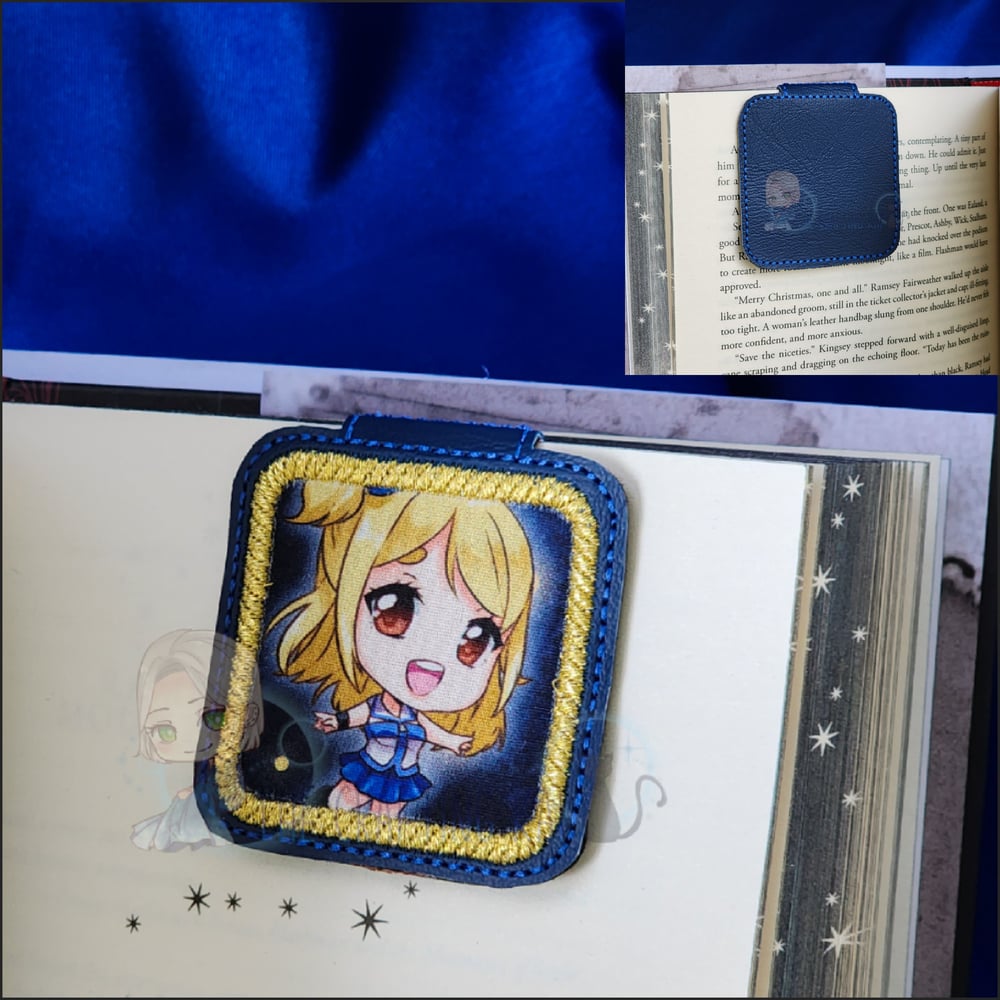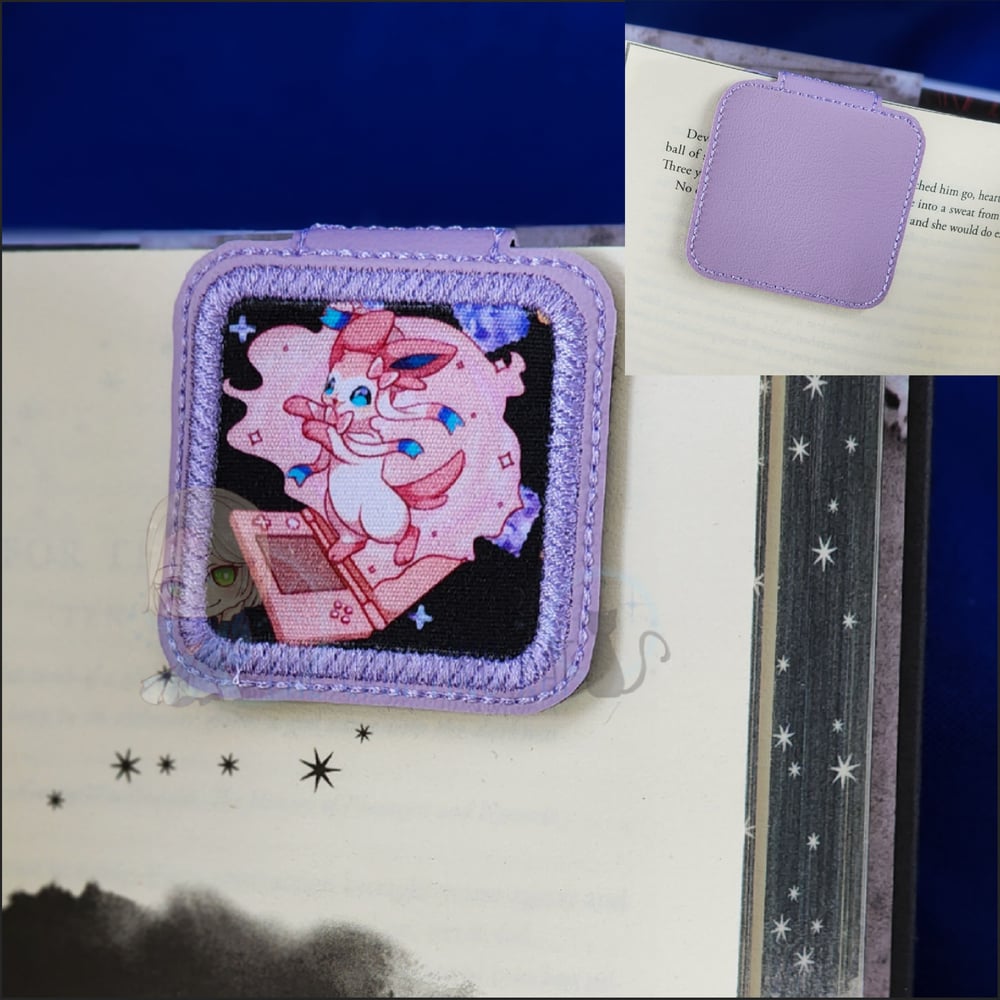 These adorable bookmarks are embroidered on high quality vinyl and a megnetic strip is adhered to the inside with 3M adhesive. The inside is a soft thin fabric so the bookmark itself isn't obnoxiously thick. The fabric applique is only on one side of the bookmark, the other side is blank (with exception of the HP Candy Shop bookmark. That one is double sided as pictured)
If you have any questions or special requests please feel free to message me on social media, or use my contact form on my website!
Shipping overages above $2.00 are always refunded! :)