Periwinkle Witch-Riceball Mini backpack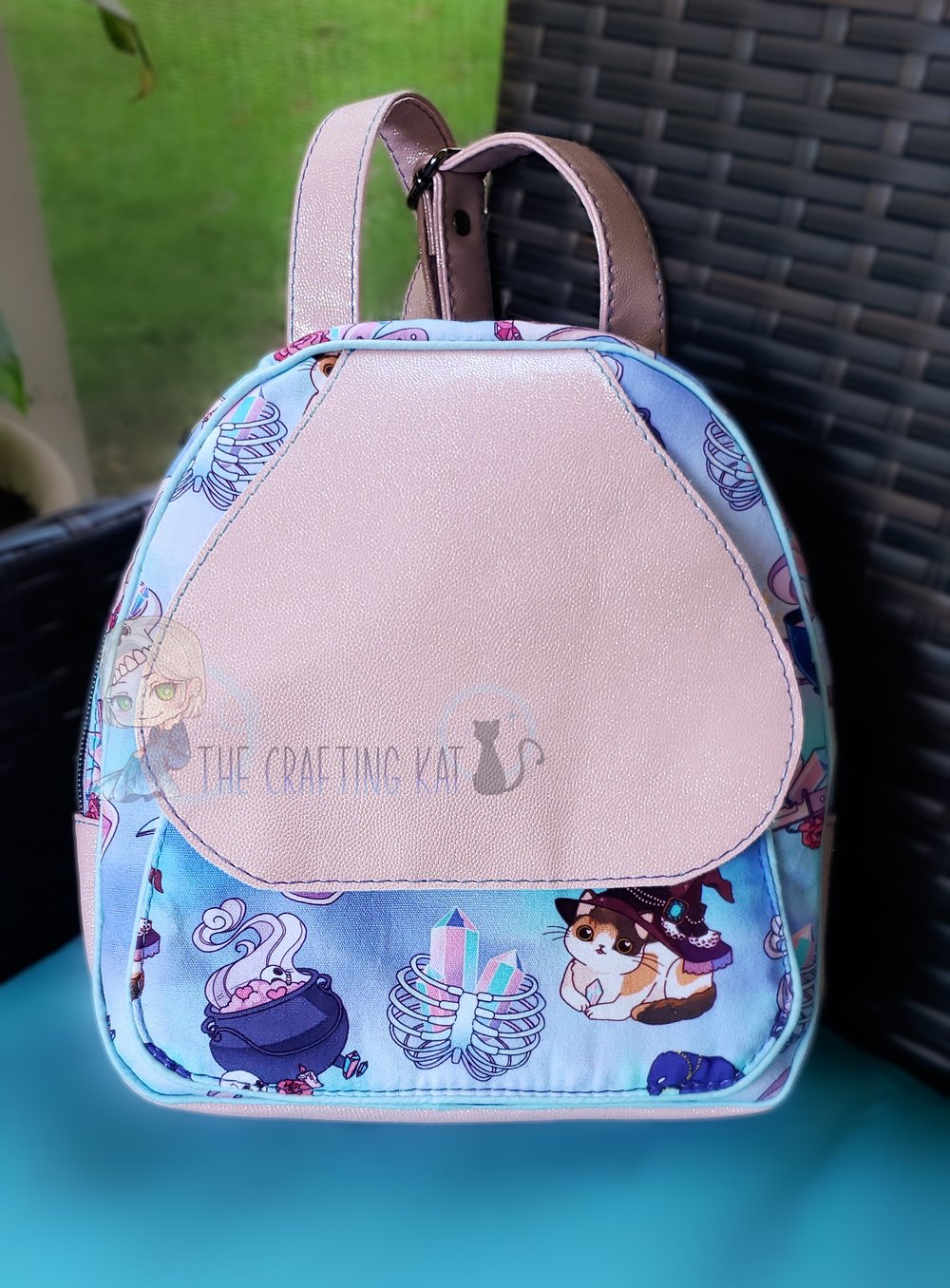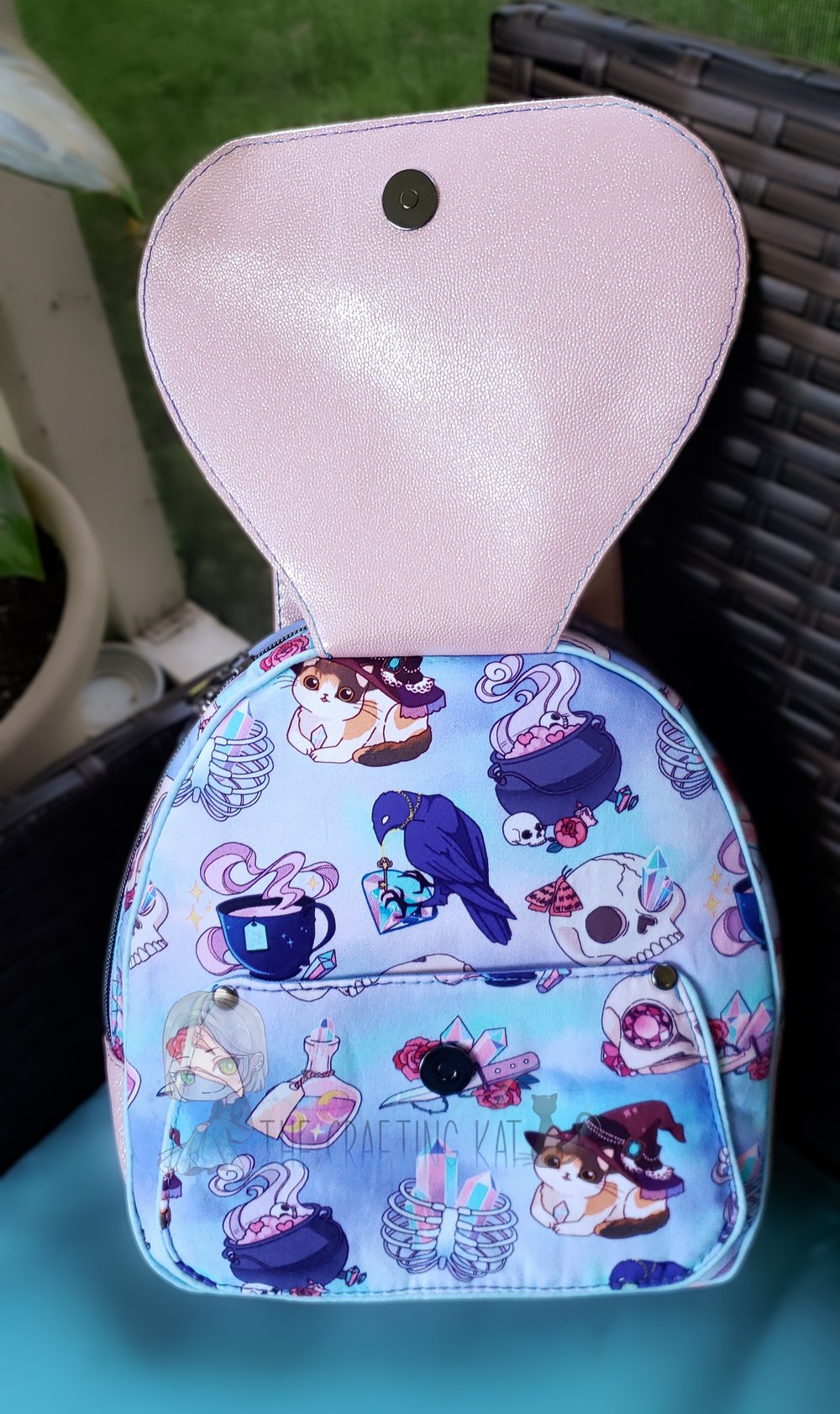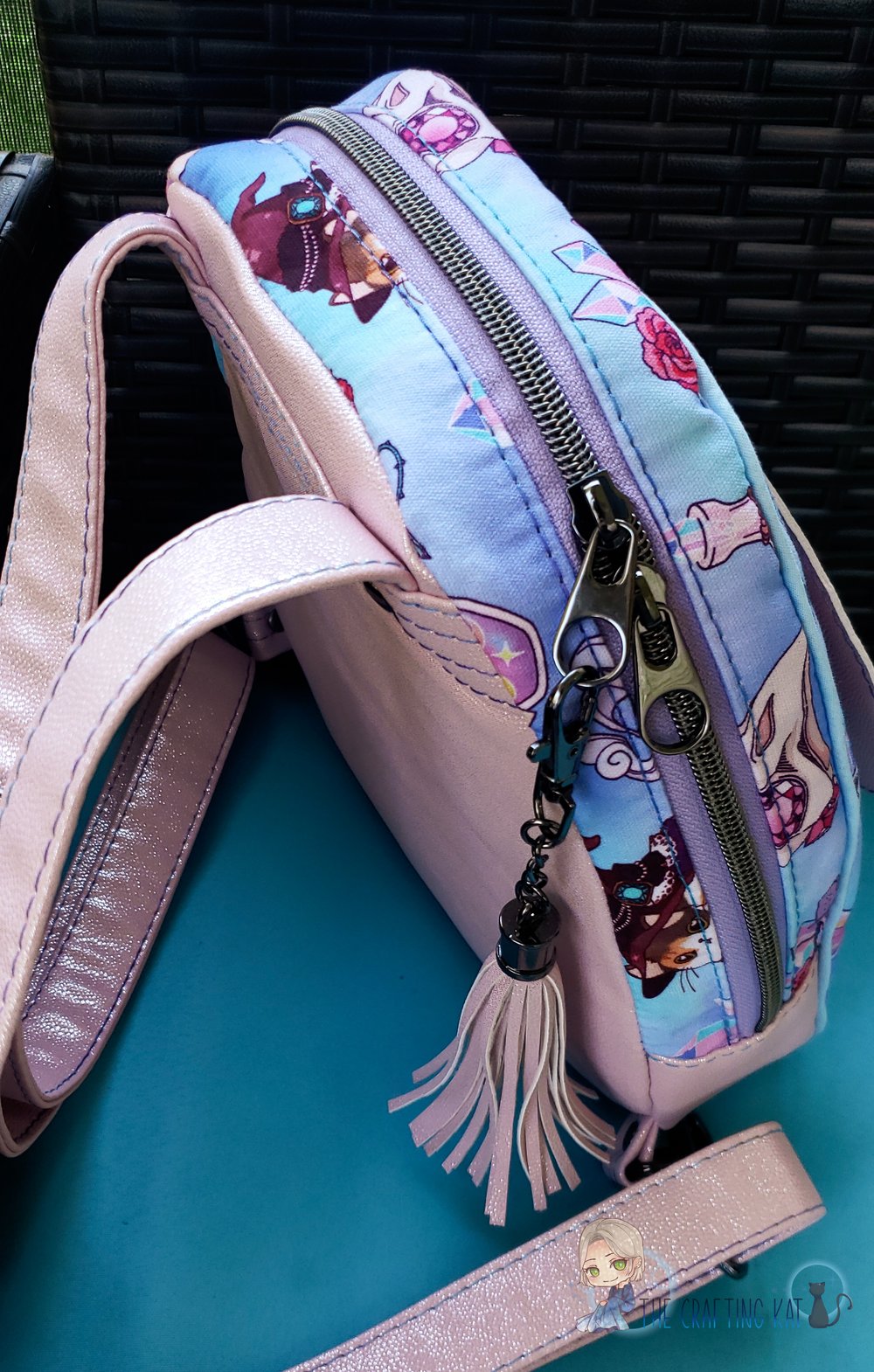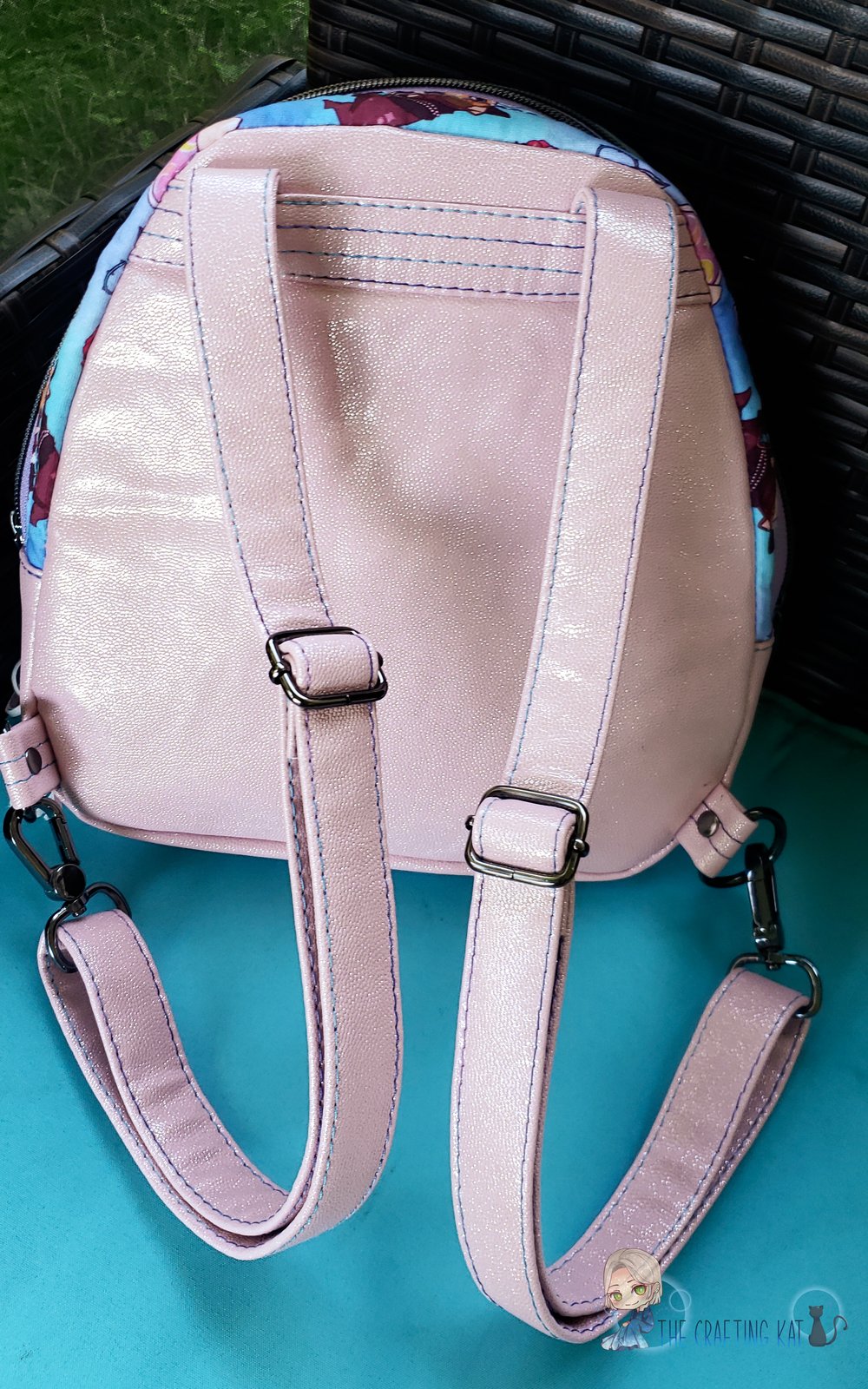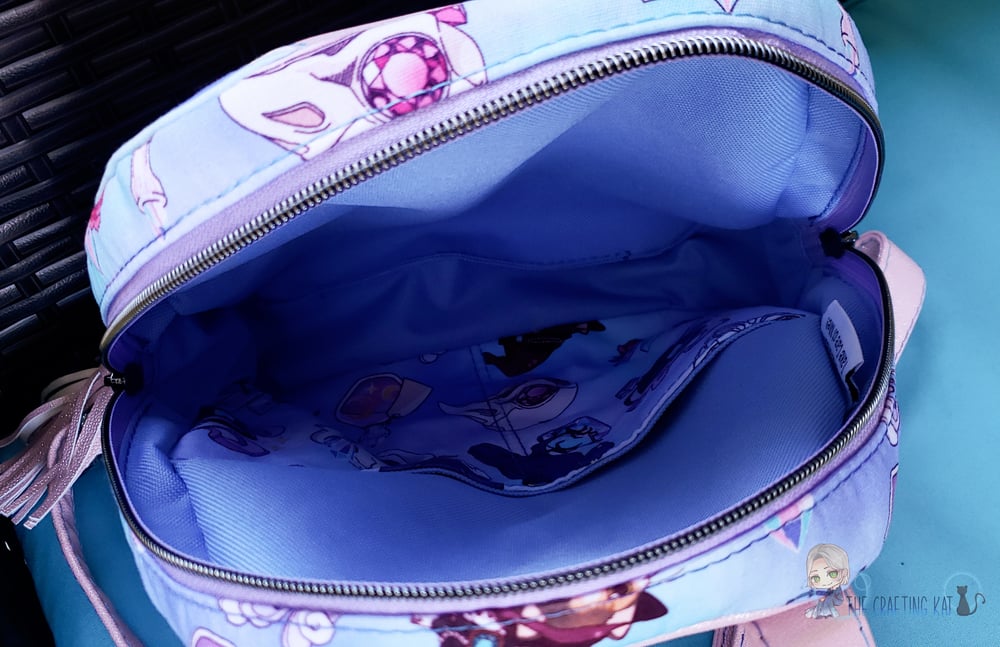 This mini backpack is the Riceball, aptly named since it's the shape of a Riceball, and I love it. It's the perfect size to fit just the essentials, plus a little extra.
This cutie features a cotton canvas exterior, with pastel pink shimmery vinyl (the sparkles are smooth and don't shed!) the front flap has a magnetic snap closure that goes over a small slip pocket on the front.
Inside is a super cute periwinkle waterproof canvas lining, with a divided slip pocket.
The Riceball is approximately 10 inches tall, 10 inches wide, and 2.25 inches deep.