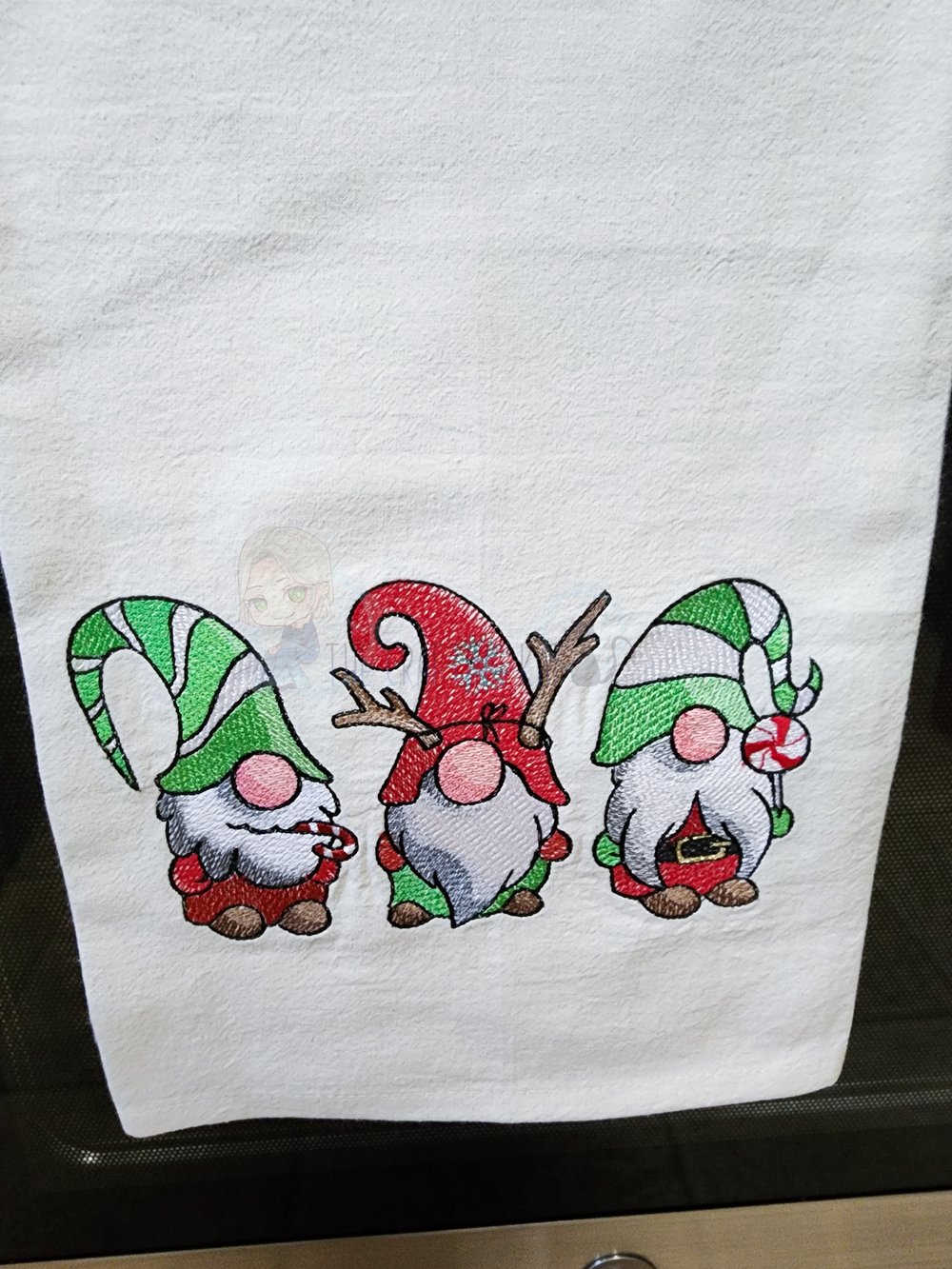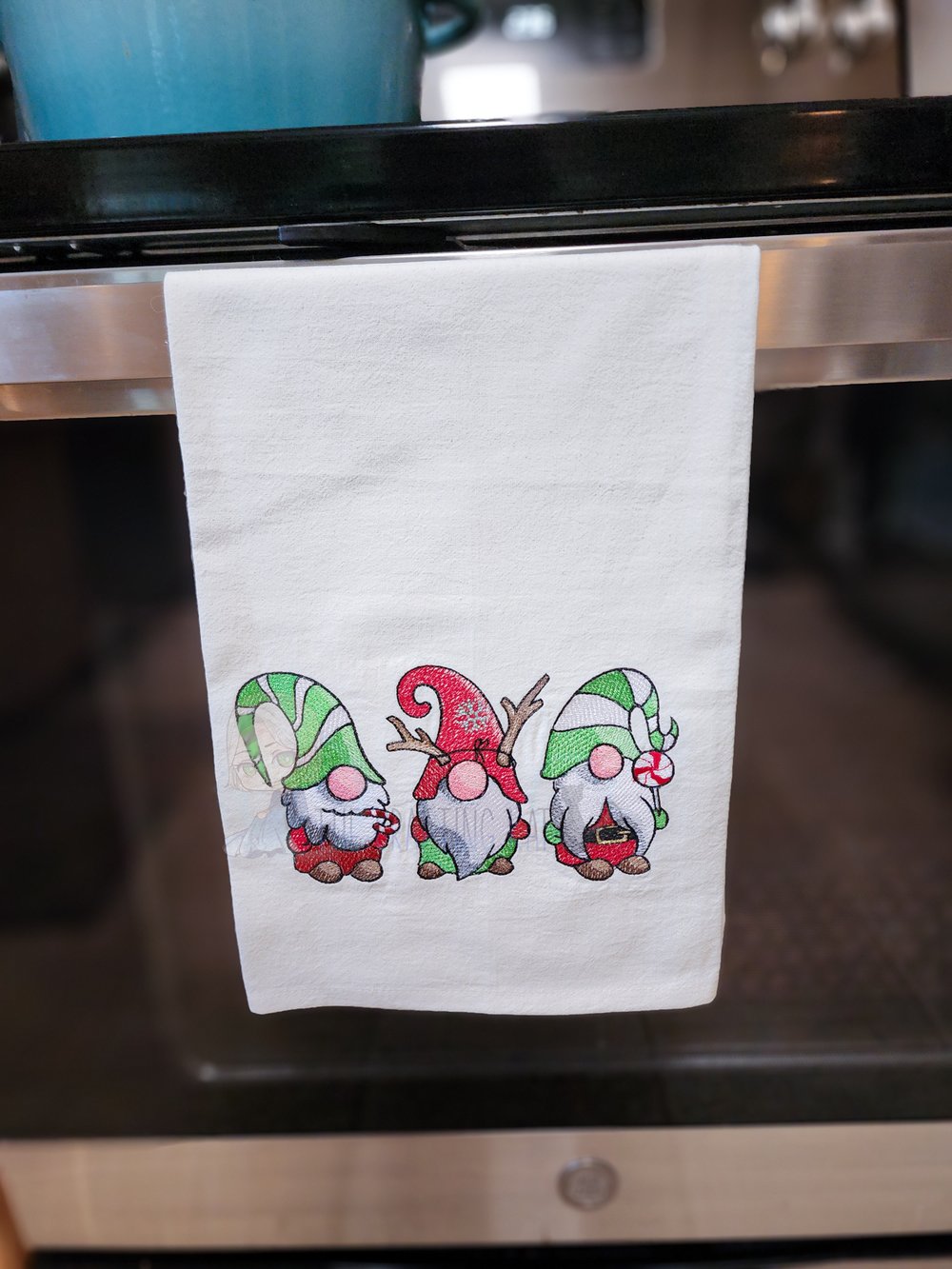 This is a large flour sack towel machine embroidered by me 😊 There is only one available!
These gnomes are seriously my favorite embroidery design, they're so stinking cute! So please give these precious babies a good home.
The towel itself is 27"x27" and is thin but absorbant. These are the towels that I personally love to use in my kitchen!